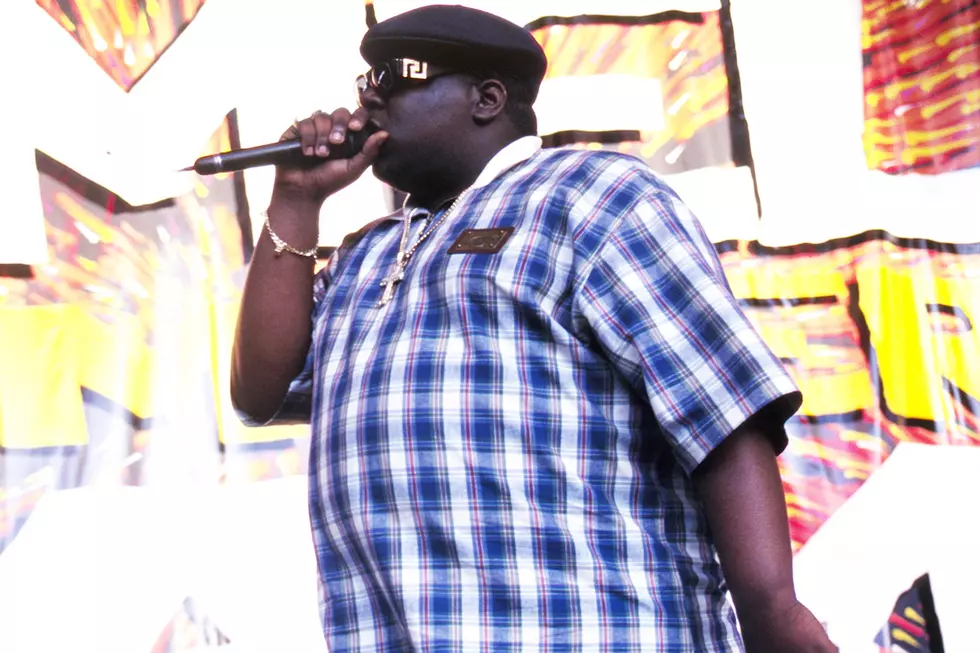 See Photos of The Notorious B.I.G. Over the Years
Tim Mosenfelder, Getty Images
Twenty years ago today (March 9), the hip-hop world lost a giant in The Notorious B.I.G. The legendary MC left an indelible mark on the game despite his relatively brief time in it. As XXL celebrates the life of Biggie Smalls, we hope to give readers a glimpse at the past with some photos of the rapper over the years.
The above gallery features pictures of The Notorious B.I.G. at various times in his life. One photo sees Biggie backstage with Saafir, The D.O.C. and Craig Mack at a 1994 show in Chicago. Another backstage shot features Biggie and Redman hanging out with Tupac at the Palladium. You can also view The Notorious B.I.G. with Junior Mafia outside his mother's house in Brooklyn and attending the Billboard Music Awards in 1995.
As hip-hop reflects on the life of The Notorious B.I.G., it is important to note that the late rapper's killer still has not been brought to justice. Biggie's mother Voletta Wallace believes she knows the culprit though.
"I have a very good idea who murdered Christopher and I genuinely believe that the LAPD know exactly who did too," Wallace told the Daily Mail. "They've done their investigation, but they just refuse to move forward. I don't know why they haven't arrested who was involved. It seems to me that it's one giant conspiracy, and someone is definitely being protected somewhere down the line."
One can only hope that Ms. Wallace will get to know for sure before it's too late.