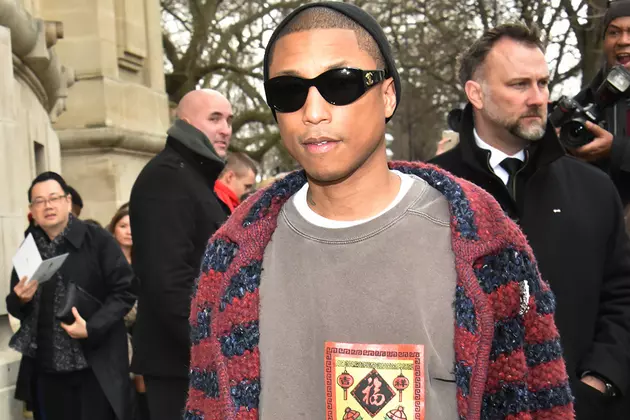 Pharrell Celebrates Life on New Song "Yellow Light"
Foc Kan, Getty Images
Pharrell's lyrical gems will once again be on the Despicable Me soundtrack. His new track, "Yellow Light," will be featured on Despicable Me 3 and finds Skateboard P making another fun record that should do numbers.
"We don't care for no trouble/We just wanna get in/Let's make out like we're lovers/And take it slow/Now everybody knows/Here we go," he sings.
The video for "Yellow Light" appears to be dropping tomorrow. Pharrell shared the news on Twitter, teasing a music video for the new single.
"Happy," Pharrell's monster hit single for Despicable Me 2, was the best-selling song in the U.S. in 2014, and the No. 1 song in United Kingdom, Canada, Ireland and New Zealand plus 19 other countries. It was Pharrell's first No. 1 on the Billboard Hot 100 as a lead solo artist.
Despicable Me 3 is due in theaters June 30. Voices in the movies include Steve Carell, Trey Parker, Kristen Wiig and Miranda Cosgrove. The trailer for the movie features Eminem's 2010 Recovery cut "So Bad."
Listen to the new song below.
See Fans' Predictions for the Hip-Hop Songs That Will Rule Summer 2017