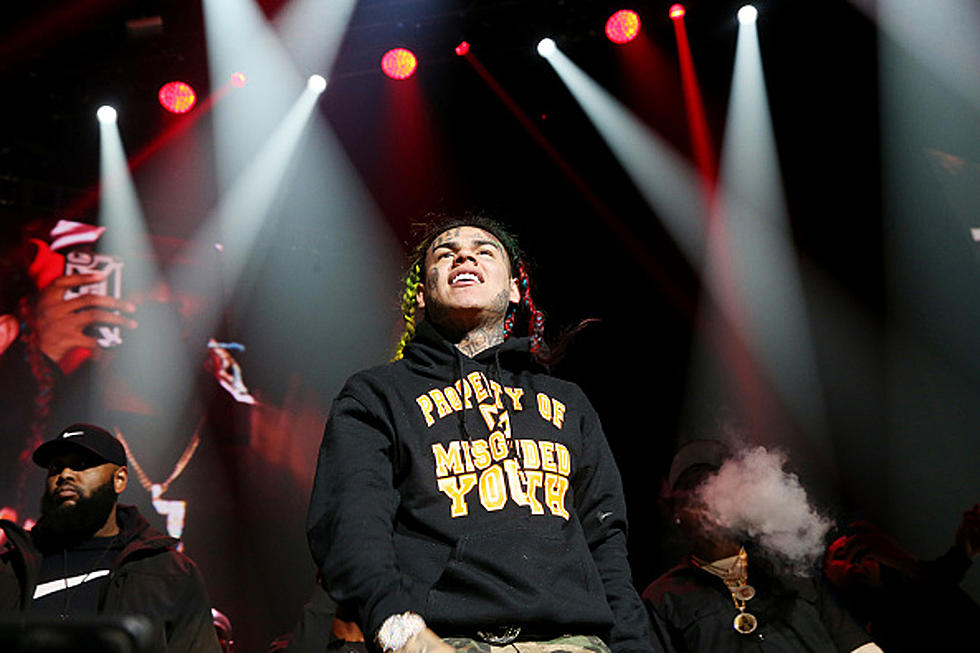 Petition Launches Seeking 6ix9ine's Release From Prison
Bennett Raglin, Getty Images
As it now stands, 6ix9ine will be locked up in federal custody all the way up until his trial date begins next September where he will faces charges for racketeering and weapons. His lawyer, family and friends are trying to remedy that situation. His attorney recently did his part by putting together a bail package worth $1.5 million in the hopes of convincing the judge to release the Brooklyn rapper. Now a petition has been launched on Change.org that seeks to convince a judge to agree to the Dummy Boy artist's freedom.
The petition was launched by TWG Inc. on the rapper's behalf on Saturday (Dec. 29). It specifically requests Judge Paul A. Engelmayer accept Tekashi's bail, which would free him until his case is seen in court.
"This petition is made in regards to Hip Hop international Artist Daniel Hernandez stage name (Tekashi 69)," the description for the petition reads. "His Family , Fans , Friends & Supporters hope that the judge can grant this young man bail so he can get back with his family & continue to make great music for his fans while he fights this legal battle. Let's show that this Rainbow hair rapper is a non threat to any community but is loved for all that he has done & the positive impact he has on others. We thank everyone for your love & support."
The petition is requesting 25,000 signatures. As of press time, nearly 22,000 people have signed. Tekashi's girlfriend Jade has also promoted the petition on her Instagram page.
TO ALL HIS FANS & PEOPLE THAT LOVE AND SUPPORT DANIEL (TEKASHI69)🌈💕 PLEASE SIGN THIS PETITION ✍🏼🙏🏽‼️" she captioned a screen shot of the petition page. "HE WOULD REALLY APPRECIATE IT HE MISSES ALL HIS FANS , FAMILY AND LOVE ONES AND I KNOW YOU ALL WANT HIM HOME JUST AS MUCH AS I DO💔🔐🔓."
6ix has pleaded not guilty to the charges. The judge is his case has not set a bail for the rapper. Check out 6ix9ine's girlfriend's post promoting the petition to get him freed on bail below.
See Photos of 6ix9ine on the Red Carpet and More