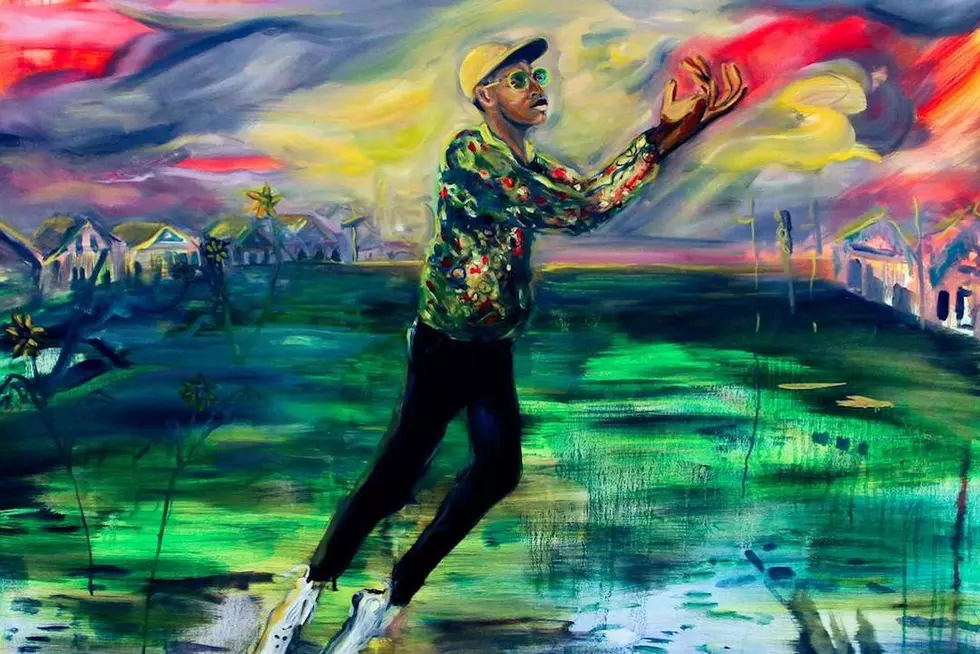 Listen to Pell's New 'girasoul' EP
Payday Records
Pell ends his year on a high note. The rapper finally releases his new girasoul EP, which contains a short but solid six tracks. The New Orleans native is finally breaking his musical silence since his 2015 project, Limbo, recruiting the likes of Saba and Vérité to help accompany him on two guest features.
The soulful EP includes two previously released tracks from Pell, including "chirpin'," which was met with a colorful set of visuals last month, and "golden" with Vérité, arriving this month. Girasoul also comes on the heels of Pell's new partnership with Payday Records. His new deal came to light in November.
If you recall, the 25-year-old MC has been gaining a ton of buzz after his production was added to the score of the film La La Land. Pell has taken the last two years to learn the piano and guitar, which helped him contribute to the movie.
Take a listen to girasoul below to hear what Pell has been cooking up.
Pell's girasoul Tracklist
1. "seeds"
2. "chirpin'"
3. "lately"
4. "throwback" Feat. Saba
5. "stuck up"
6. "golden" Feat. Vérité
See New Music Releases for December 2017