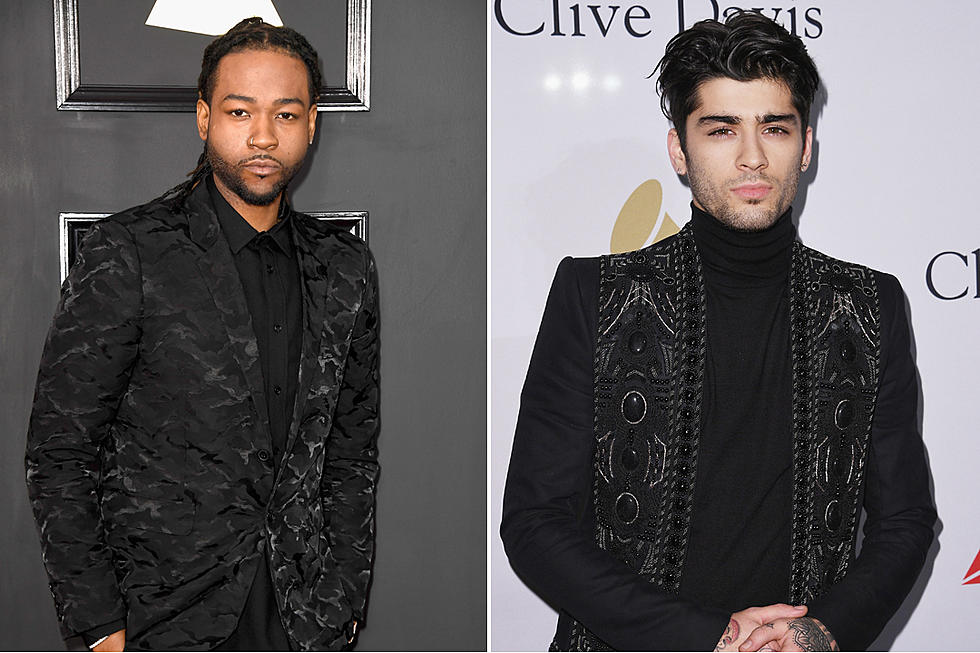 PartyNextDoor and Zayn "Still Got Time" on New Song
Frazier Harrison / Kevork Djansezian, Getty Images (2)
Earlier this week, fans learned of a collaboration between PartyNextDoor and Zayn. Now, the track has officially arrived. Zayn enlists the help of PartyNextDoor for a new single titled "Still Got Time" produced by Frank Dukes and Murda Beatz.
The record's upbeat vibe makes it seem destined for success on the charts. Zayn kicks off the track before handing things over to PND for the second verse.
"I know I'm working my magic/And I know you diggin' my fabric/I'm boyfriend material/You said it yourself you digging me/And I'd be lying if I said it wasn't equally/A feeling that we both feel/Something that is so real/But I got to let you know slowly/Well, it may be truthfully/But you just gotta stop looking for it," PND sings.
From there, Zayn and PND team up to handle the hook and bridge together. The catchy tune shows why PND took home the Songwriter of the Year award at the 2017 MTV Woodies.
"Writer of the year, thank you @mtv God is the greatest," he said. "This was a goal of mine coming off that world tour in '15. New music for this spring/summer and thank you to my fans!!"
The new music PND mentioned probably won't be another Nicki Minaj collaboration though if their recent dust-up is any indication.
Listen to Zayn's "Still Got Time" featuring PartyNextDoor below.
Here Are the 2017 Hip-Hop Music Festivals You Need to See