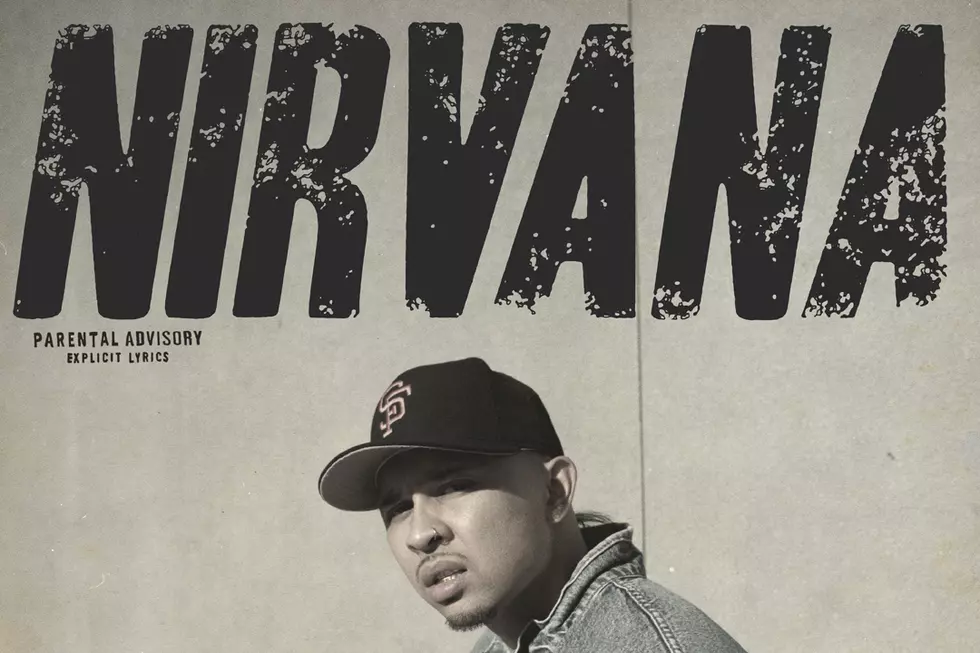 P-Lo Just Wants a Little Peace on New Song "Nirvana"
P-Lo / EMPIRE
HBK Gang captain P-Lo has been dropping a lot of music in 2018, doing his part to maintain his buzz and momentum in a pretty good year for hip-hop. His newest song, "Nirvana," is a banger, where P-Lo simply celebrates staying sucka-free.
The track opens with the chorus, setting the tone for the rest of the song. "Ain't about the blues, and no boy you can keep it/All I do, is get the bag and repeat it," he brags. "On the move, they be stuck for no reason/In the coupe, got the flavor of the season."
P-Lo isn't one to discriminate either, as he likes women of all body types. "Done got it out the mud, how'd you clean up/Yeah, see me in the coupe dropped fast, shit god damn/Yeah, even if she got no ass, still won't pass."
The song only has one verse, and is bookended by the chorus. Even with this being the case, P-Lo still gets some clever bars in. "Ballin' in the Bay like I'm KD/Always been the one like McGrady" is a slick basketball reference, shouting out his local team the Golden State Warriors and NBA Hall of Famer Tracy McGrady.
P-Lo has plenty of music out right now. He dropped the song "Woke" in late April, designed to get anyone who isn't paying attention to wake up, followed by the Cuban Doll-assisted "Bblu" at the top of June. He's also hitting the road with G-Eazy, YBN Nahmir and more this summer.
Listen to "Nirvana" below.
Check Out the 2018 Hip-Hop Music Festivals You Need to See