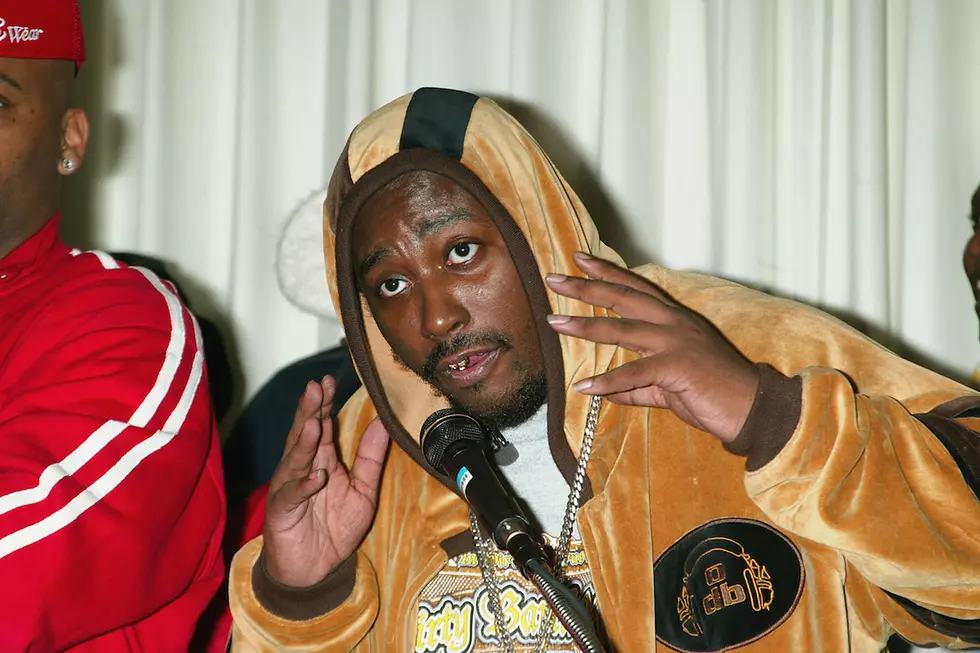 Ol' Dirty Bastard Biopic in Development
Scott Gries, Getty Images
Wu-Tang Clan's Ol' Dirty Bastard is one of the most interesting characters hip-hop has ever seen. Though he passed away in 2004, due to a drug overdose, his story will be told via a biopic that is currently being developed by Sony's Columbia Pictures.
"I think it's a great idea, and there has been talk about it. There are a few wheels in motion with one done by our first cousin Rayshawn; he was the young guy there watching everything that happened," said RZA. "Him and ODB's wife have been talking and he has a pretty interesting script. I just saw a 12-minute teaser that he shot about a year ago and it felt pretty fuckin' cool. I watched it and was like, 'Wow, you may have something here.' He has the best thing that I've seen so far."
He also said he would like to be involved because of his closeness with the late rapper. "I wouldn't mind not doing it and I wouldn't mind doing it," he added. "From the age of six, me and [ODB] used to push shopping carts around grocery stores and try to get nickels. There are very few people who know the real him as much as me. So it would be something that I would be honored to do, but there's a lot of moving parts to it. If those moving parts don't go in sync with me, I'll still be on it just to see it happen, talk to whoever's doing it and give them my interviews or whatever they need to help make this story as great as possible."
ODB, a founding member of the legendary Wu-Tang Clan, was as eccentric as they come. Following the success of the group's debut album, Enter the Wu-Tang (36 Chambers), Dirt released the well-received album Return to the 36 Chambers: The Dirty Version. In 1999, he put out his sophomore album, Nigga Please. Aside from his music, he was well known for his antics and arrest record. He passed away at the age of 35.
See Photos of Rappers' Fashion Choices in 1997