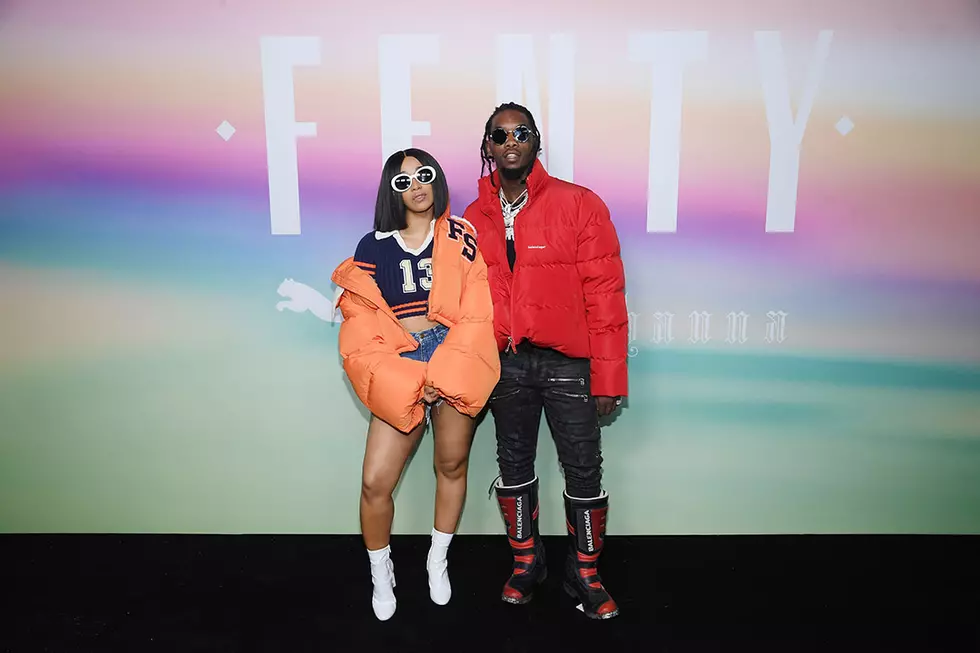 Offset Gets Tattoo of Cardi B's Name on His Neck
Dimitrios Kambouris, Getty Images
Just in case you thought the engagement ring was for play play, Offset just got a tattoo of Cardi B's name on his neck, so you know it's real.
Video recently surfaced of the Migos member showing off his new ink for the camera. Set got an image of a Powder Puff Girl underlined with his wife to be's name.
2018 didn't start off any better. Last week, Chicago rapper, King Yella sparked more controversy in the relationship by dropping a diss song called "Cardi B Truth" and claiming he slept with the Bronx rapper prior to her relationship with the "Bad and Boujee" MC. "Thick bitch, Cardi B wanna have my baby," Yella raps on the track. He adds, "Offset boy you better watch your bitch/Watch your bitch yea she on my dick."
Yella and Offset ended up arguing over FaceTime and threatening to bless in each with the fade, and the Windy City rapper continued his taunts by posting old photos and taking more jabs.
However, with Offset getting this huge tattoo of Bardi's name on his neck, it looks like things are all good and they aren't sweating the drama. Even though he gets on her nerves sometimes.
Check out Set's new ink below.
See 33 Rappers With Wild Neck Tattoos