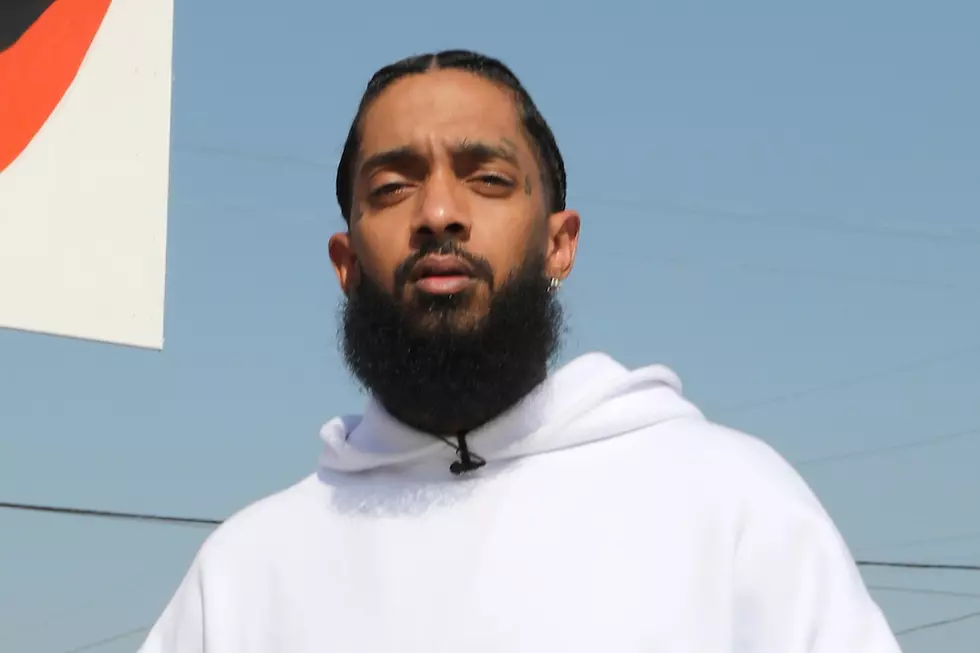 Nipsey Hussle's Philanthropic History to Be Added to Congressional Record
Jerritt Clark, Getty Images
UPDATE: ABC reports that on Weds., April 10, Democratic Rep. Karen Bass spoke on the House floor and commemorated Nipsey Hussle as his legacy of philanthropy was archived in Congressional Record.
"He taught and reminded our community that the power we hold is the power we come from and that awareness of our power is something no one can take from us," Bass said. "Nipsey Hussle will be remembered as a visionary, as a protector, as an inspiration, as a philanthropist, as a father, as a brother and as an unabashed son of South Los Angeles. For all he was given, he gave back. And for that legacy, South Los Angeles has been changed forever."
See her speak on Nipsey below.
California Rep. Karen Bass, who represents the South Los Angeles district Nipsey is from, revealed her plans to add the artist's philanthropic efforts to the Congressional Record in a tweet on Wednesday night (April 3).
"I will be heading to the House Floor next week to formally enter Nipsey Hussle's contributions to South Los Angeles into the Congressional Record where it will be a part of United States history forever," Bass wrote.
In a statement to ABC News on Thursday (April 4), Bass elaborated on why she feels Nipsey was so important to the community.
"Nipsey was a proponent of community development at the real estate and intellectual level," she said. "In real estate, he was all about empowerment, specifically when it came to the economic opportunity in South L.A.—being a part of the opportunity by becoming a real estate owner himself and immediately using the stores he opened as opportunities for employment for the community."
Over the course of his rap career, Nipsey has been praised for looking out for folks who'd fallen on tough times while making big contributions to his community. Sources told TMZ that on the day he was killed, Nipsey was supplying clothes for a man who'd just finished serving a 20-year prison sentence.
Nipsey was also known for his entrepreneurial exploits. In an interview with ABC, Nipsey's brother, Sam Asghedom, gave a rundown of Nipsey's business activity.
In the interview, Asghedom mentioned Nipsey's retail store, The Marathon, as well as co-working space Vector 90, Steve's Barbershop, Elite Human Hair, a cell phone shop called Wireless Connection, restaurants Baba Leos and Fish Shack, a partnership with Fatburger in Crenshaw, Marathon Studios and his label, All Money in Records.
In addition to his businesses, Nipsey was active in helping combat gun and gang violence. He was even set to meet with the LAPD on Monday (April 1) to discuss efforts to curb gang violence in the city—just one day after he was shot and killed outside of his store. A petition has since been launched to rename the intersection of Crenshaw and Slauson where the store is located to Nipsey Hussle Blvd. It has amassed over 384,000 signatures since its creation on Monday, making it the "largest music-related petition spike" in Change.org's history, according to the site's reps.
You can view Congresswoman Karen Bass' tweet for yourself below.
See Photos of Nipsey Hussle's Different Looks Over the Years