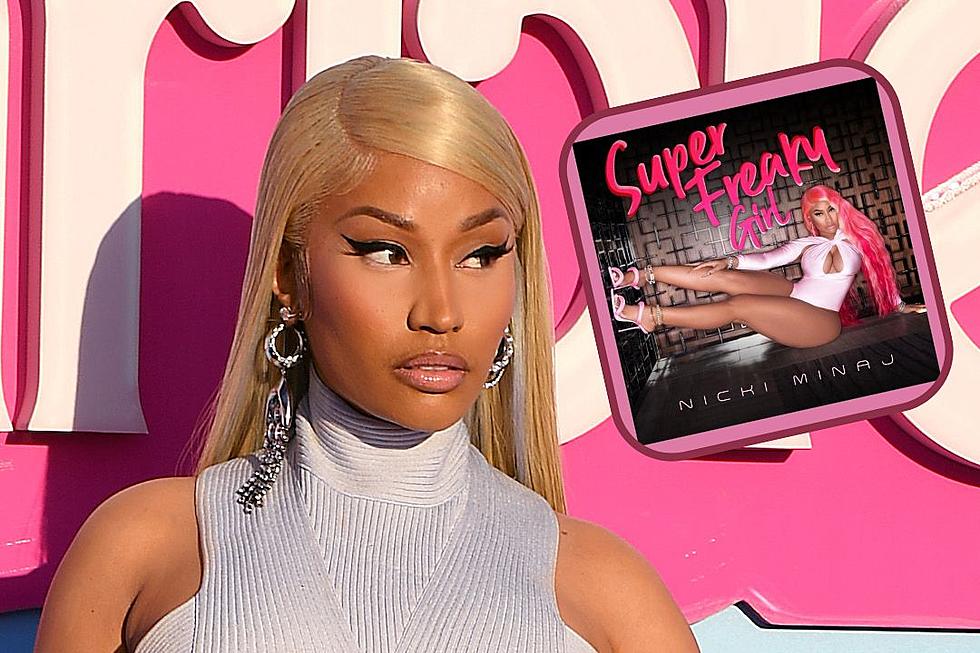 Nicki Minaj's 'Super Freaky Girl' Debuts at No. 1 on Billboard Hot 100 – Today in Hip-Hop
Jon Kopaloff/Getty Images/Young Money/Republic Records
XXL celebrates 50 years of hip-hop with this moment:
Aug. 22, 2022: Nicki Minaj finally scored a solo No. 1 hit on the Billboard Hot 100 chart with "Super Freaky Girl" on this day in 2022. She previously reached the top spot on the chart in the 2020s with two collaborative songs: Doja Cat's "Say So" and 6ix9ine's "Trollz."
Released on Aug. 12, 2022, "Super Freaky Girl" boasts a sample from Rick James' 1981 hit "Super Freak." On the song, the Queens, N.Y. rapper flexes her sexy side through raunchy lyrics.
"I can lick it, I can ride it while you slippin' and slidin'/I can do all 'em little tricks, and keep the d**k up inside it," she raps on the track. "You can smack it, you can grip it, you can go down and kiss it/And every time he leave me 'lone, he always tell me he miss it."
Nicki's chart achievement marks the first time in the rhymer's 20-year career that she has climbed the summit on her own. Not only that, "Super Freaky Girl" became the first hip-hop song by a solo woman with no accompanying acts to debut at No. 1 on the Hot 100 chart since Lauryn Hill's 1998 single, "Doo Wop (That Thing)." The song was also the most-streamed and highest-selling song in the country that week with 89,000 downloads.
"You did it [teary-eyes emoji]," Nicki tweeted in 2022, thanking her devoted followers on Twitter.
Nicki is undoubtedly the most successful female rapper of the 2010s. Her unique wordplay, unparalleled rhymes and ability to write memorable hip-pop songs have earned her the title of Queen of Hip-Hop.
Nicki Minaj is destined to break more chart-related records when she drops her new album, Pink Friday 2, which hits DSPs on Nov. 17, 2023.
Watch Nicki Minaj's "Super Freaky Girl" Video Below
Watch Nicki Minaj Perform "Super Freaky Girl, "Anaconda" and More at 2022 MTV Video Music Awards Below
See 37 of the Raunchiest Hip-Hop Lyrics of All Time