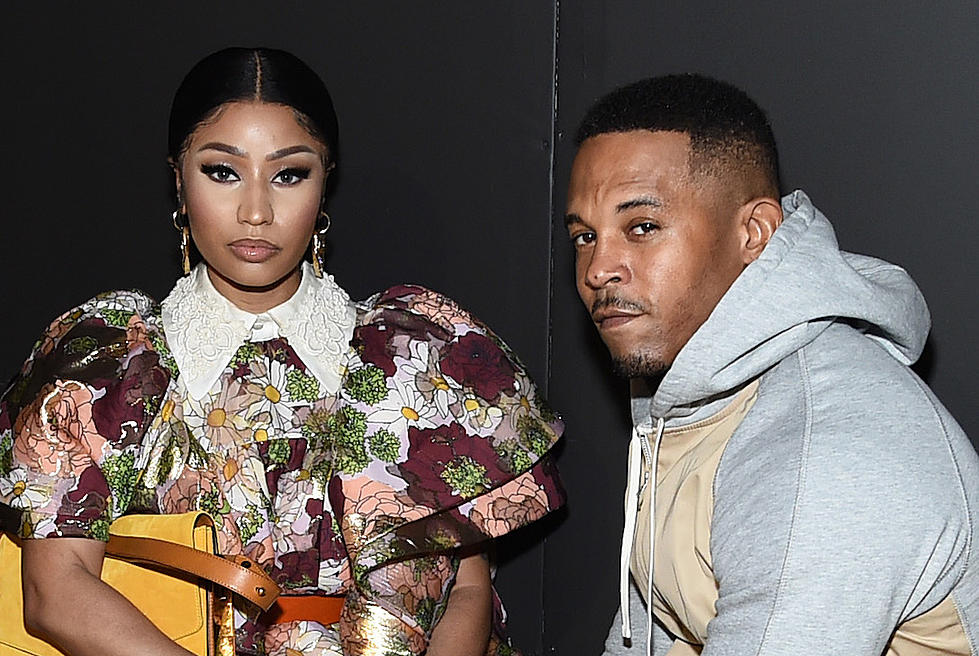 Nicki Minaj's Neighbors Launch Petition to Remove Her and Her Husband From Los Angeles Residence Due to His Status as Registered Sex Offender – Report
Jamie McCarthy, Getty Images
UPDATE (June 23):
According to TMZ, the Change.org petition to have Nicki Minaj's husband, Kenneth Petty, evicted from their Hidden Hills neighborhood in Los Angeles because of his sex offender status is likely a troll-job created by a Cardi B fan. The media outlet found old tweets from a Cardi fan dating back to December of 2022 encouraging other Bardi fans to share and sign the petition.
"We, as nicki antis, can turn the residents of Hidden Hills AGAINST Nicki and her pedo husband moving in, hurting her assets in the process," read one tweet from the fan page on Twitter.
It is unknown how many, if any, of Nicki's actual neighbors signed the petition. So far, it has over a 1,000 signatures with a 1,500 as its goal.
TMZ also reached out to the Hidden Hills Community Association and an HHCA official told them they were unaware of the petition or Beverly Barden, the woman listed as starting the petition who allegedly lives in the community.
ORIGINAL STORY:
Nicki Minaj might have to find a new home after her neighbors reportedly launched an official complaint about her husband's sex offender status.
Nicki Minaj's Neighbors Launch Petition to Have Her Removed
On Friday (June 23), TMZ reported Nicki Minaj's neighbors have launched a petition that seeks to have the rapper ousted from her swank Hidden Hills neighborhood in Los Angeles over concerns about her husband Kenneth Petty's sex offender status. According to the celebrity news site, hundreds of residents have signed the petition. The petition was reportedly launched after Petty updated his address on the registered sex offender database, Megan's Law, which caught the attention of HH home owners. Nicki Minaj purchased the home back in December.
XXL has reached out to Nicki Minaj's team and the Hidden Hills Homeowners Association for comment.
Nicki Minaj's Husband's Legal Issues
In 1995, Petty was convicted of first-degree attempted rape resulting from a 1994 incident with a 16-year-old girl. Petty was also 16 at the time. In March of 2020, Petty was indicted for failing to register as a sex offender in California after he'd moved to the state with Nicki following their marriage. Petty struck a deal with prosecutors in August of 2021 and pleaded guilty to failing to register the following month.
Petty is currently wrapping up a one-year sentence of in-home detention. He was also ordered to pay a $55,000 fine and will be under three years of probation following the completion of his sentence next month.
See the Most Expensive Rapper Homes Anyone Would Want to Live In
Homes owned by Future, Drake, YoungBoy Never Broke Again and more.