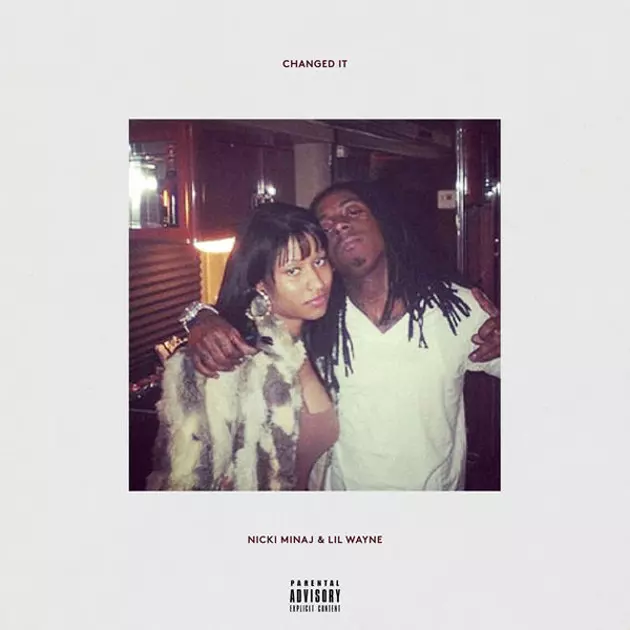 Nicki Minaj Taps Lil Wayne for New Song "Changed It"
Young Money / Cash Money Records
After joining forces for Nicki Minaj's "No Frauds," a diss track aimed at Remy Ma, Lil Wayne connects with his Young Money family once more for the Detail and Sidney Swift-produced "Changed It."
While Weezy handles a verse and the hook to kick things off ("Oh my god, I changed it/Oh my god, they on the same shit"), Nicki delivers a 16 that is anything but sweet. "I'm doin' it for fun, I am the first number, tell them bitches I won/This hoe gettin' slick, so I put on gym shoes and extended my run/MJ, game 6, Jackson, Tyson," she raps.
Before the track comes to a close, Wayne makes sure to big up his Young Money team: "Me, Minaj and Champagne changed the game/And y'all chump change."
Drizzy, Weezy and Nicki have each been continuing their reign in their own way this year. While Drake is out on his Boy Meets World Tour in Europe at the moment, Wayne just shot a new video for a song to be featured on DJ Khaled's Grateful album and Nicki's got what appears to be a new song and visual with Future on the way.
On Thursday (March 9), Nicki promised a "#3PackFromPARIS with ♥️" via a photo on Instagram and she delivered with not only "Changed It" and "No Frauds" but also "Regret in Your Tears."
Experience the Big 3 in action below.
Fans React to Nicki Minaj's Remy Ma Diss "No Frauds"