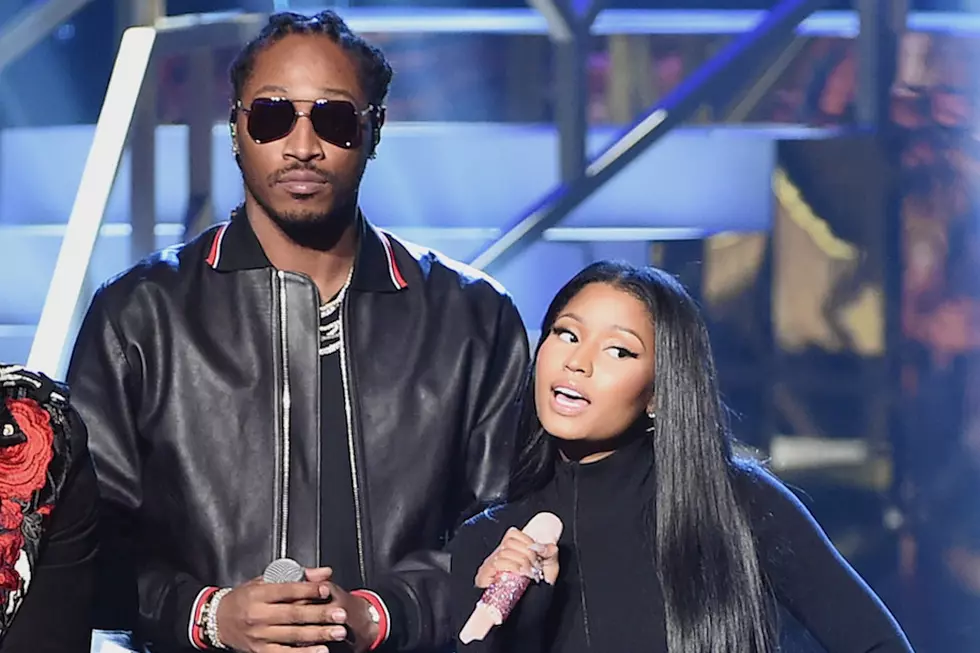 Nicki Minaj and Future Almost Did a Joint Project Together
Kevin Winter, Getty Images
Nicki Minaj has done a slew of collaborations in her decade-long career, but there was a point recently where she almost did a full joint project with Future. Although Drake snagged the Atlanta rapper for their What a Time to Be Alive project in 2015, it turns out that the Queens rapper was recently in talks to do a Barbie and Super partnership.
During her interview with Paper Magazine, which stemmed some controversial NSFW photos from the "No Frauds" hitmaker, Nicki reveals that the two were going to do a mixtape together, but their schedules conflicted too much to go through with it.
"I mean, I even at one point was about to do a mixtape with Future recently," she explains. "[But] with me working on my album and with him doing other projects — and he thought we should be in the same place at one point to really vibe — it was hard, 'cause he was on tour and I was in the studio [and the timing didn't work]."
Despite the project not moving forward, many of her loyal fans are still holding out hope for a potential joint album with Beyoncé, being that the two have worked together multiple times in the past. Unfortunately, however, that probably won't happen, according to Minaj.
"The only person that I've seen a lot of people speak on, when talking about an album of that caliber, is Beyoncé 'cause we did "***Flawless" [remix] and "Feeling Myself" and we've actually performed together," she continues. "I always see a lot of people saying, "Oh my gosh, a joint album with you guys would be really dope," but, you know, those are the kinds of things that are just wishful thinking from fans...They're far-fetched because usually artists are in such different places in their personal lives and career lives that it's hard to make that work."
Catch the full feature from Nicki Minaj in Paper Magazine here.
See Photos of Nicki Minaj's Different Looks Over the Years