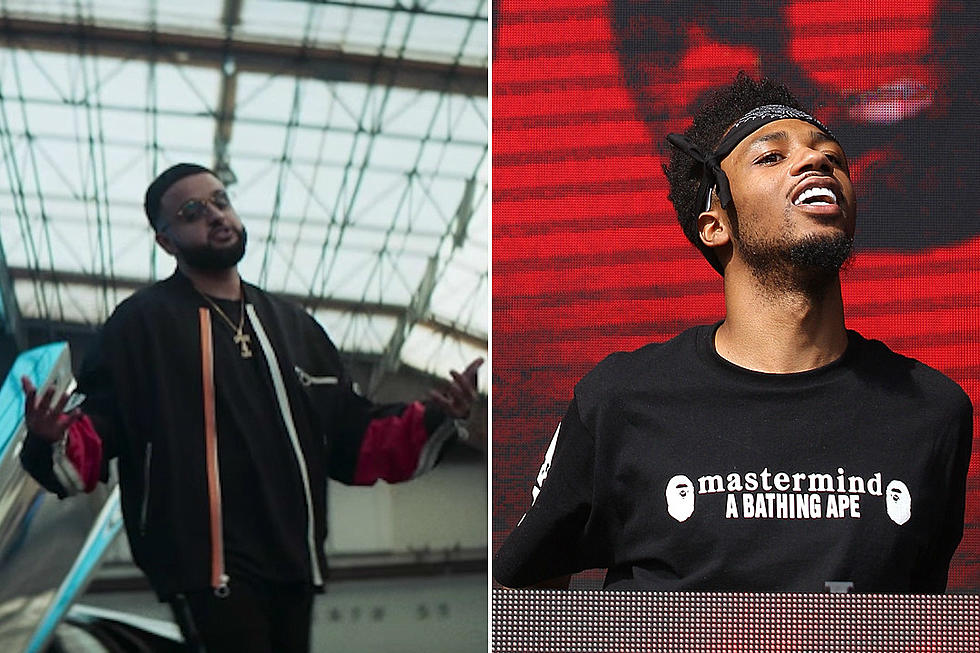 Nav Says His 'Perfect Timing' Project With Metro Boomin Is Finished
TravisScottVEVO via YouTube / Matt Blyth, Getty Images
Nav and Metro Boomin's collaborative album has been completed. The Canadian artist told a crowd of adoring fans that he and Metro finished working on their Perfect Timing project. The announcement comes a little less than a week after Nav shared photo of himself and Metro in the studio together in Atlanta.
Perfect Timing was first announced in December 2016. Metro told his fans on Twitter that he would be releasing an album with Nav in 2017. Nav continued to build hype for the project by mentioning the LP in the months since.
The release of Perfect Timing will only add to Nav's impressive resume. The "Some Way" singer already dropped his self-titled debut in February. That project was Nav's first release as an artist on The Weekend's XO imprint. Nav signed a multi-project deal with the singer and Republic Records ahead of its arrival.
Nav's self-titled mixtape featured production by Metro, so the two have clearly built a rapport in the studio. Fans will be excited to see what the two have cooked up for their first full-length LP as a duo.
Metro has obviously been hard at work on his collaboration with Nav, but he also has plenty more projects on his plate. The in demand producer was recently seen in the studio with Playboi Carti, presumably working on the Atlanta rapper's much anticipated debut.
Check out Nav's Perfect Timing announcement below. Make sure to check out Nav's self-titled project if you have not already.
Fans Name Rappers They Think Will Blow Up This Year