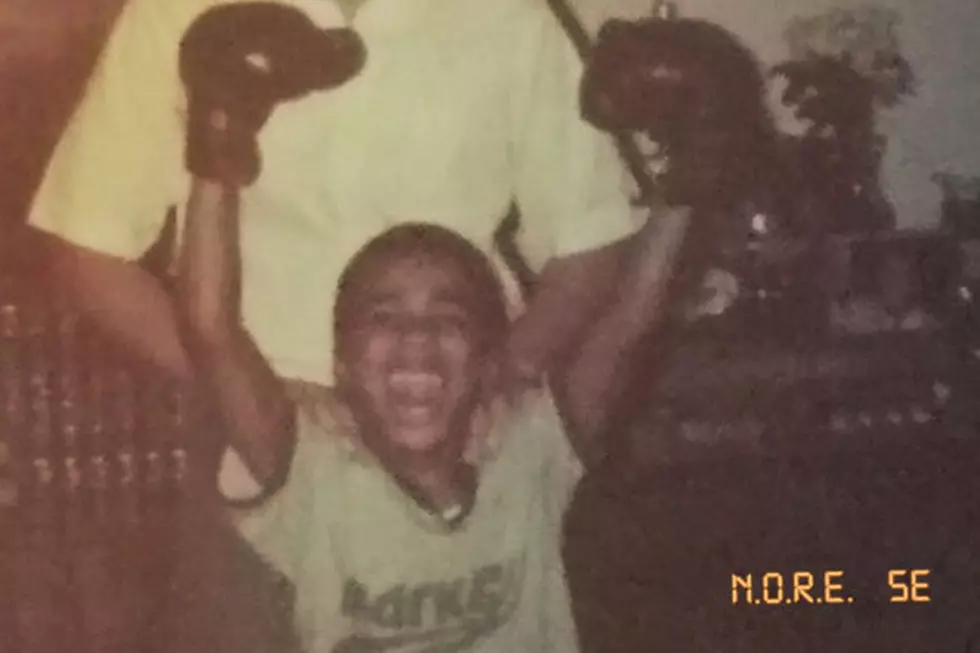 N.O.R.E. Delivers New '5E' Album Featuring Fat Joe, Pharrell & More
Mass Appeal/Militainment
Prior to making his mark in the realm of podcasting, N.O.R.E. was and still is a lyrical beast. And, today (July 27) the rap vet returns to prove that with a new album titled 5E.
With this month marking the 20th anniversary of his self-titled debut, the Queens lyricist is returning to his roots with his latest effort. The project is Noreaga's first album in five years and features the previously released Pharrell-assisted single "Uno Mas."  The 11-track LP also boasts a number of guest appearances from notable New York MCs including Fabolous, Fat Joe, Jadakiss and more.
5E not only commemorates N.O.R.E.'s return to the rap game but also pays homage to his humble beginnings in the apartment complex of Lefrak City where he was born and raised. It's in his family's home, in apartment 5E, where N.O.R.E.'s artistry, vision and dreams became the driving force to produce his current reality.
In addition to the album, the decorated rap vet has also dropped off the accompanying visual for "Don't Know" featuring Fat Joe. In the clip, the long time collaborators are seen doing what they do best: delivering deft wordplay as they keep it thorough.
Press play on N.O.R.E.'s new album 5E below.
N.O.R.E's 5E Album Tracklist 
1. "In The Beginning" (produced by Hazardis Soundz)
2. "Big Chain" featuring Fabolous (produced by Cool N Dre)
3. "Bendicion" featuring Fat Joe (produced by SPK and Hazardis Soundz)
4. "Don't Know" featuring Fat Joe (produced by Reazy Renegade)
5. "She's Mine" featuring Tory Lanez (produced by SPK)
6. "Woof" featuring The-Dream (produced by The-Dream)
7. "Let Me Be Great" featuring Yung Reallie (produced by Beats N Da Hood and SPK)
8. "No Reason" featuring Sevyn Streeter (produced by SPK)
9. "LaLa" featuring Jadakiss and Wyclef Jean (produced by Phokus)
10. "Parade" featuring Kent Jones and Yung Reallie (produced by Swizz Beatz and Hazardis Soundz)
11. "Uno Más" featuring Pharrell (produced by Pharrel)
Here's the Ultimate Guide to Rappers With Acronyms in Their Name