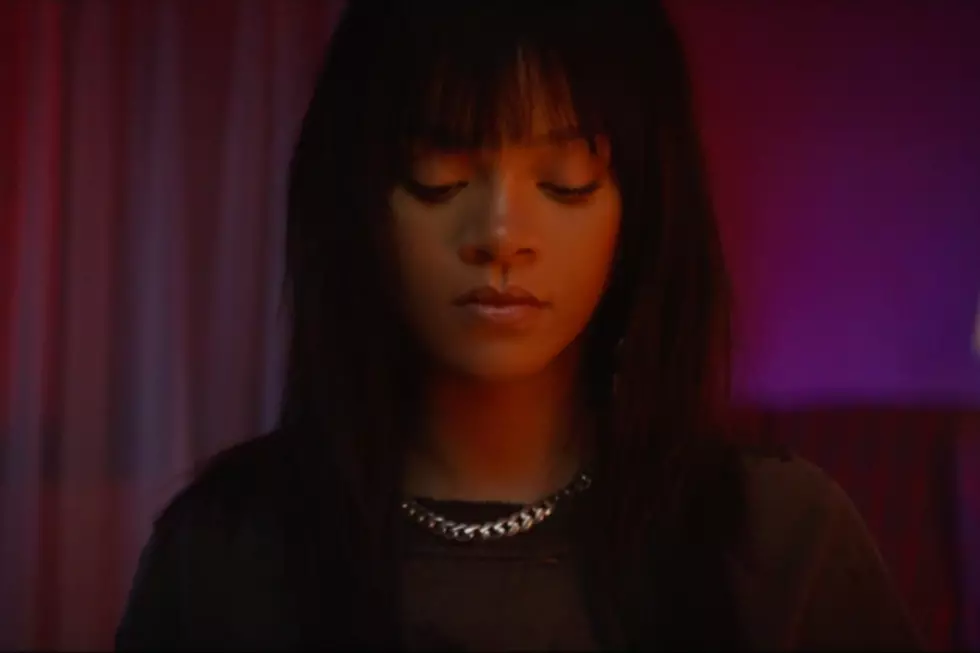 N.E.R.D. Return With New "Lemon" Video Featuring Rihanna
NERDVEVO via YouTube
Seven years removed from dropping their last album, N.E.R.D. returns. On Wednesday (Nov. 1), the trio composed of Pharrell Williams, Chad Hugo and Shay Haley pull up with "Lemon," their first single in several years. The video for the track features vocals and an appearance from Rihanna.
The new song, which people sort of saw coming after a series of mysterious N.E.R.D. ads, features just the sort of energetic instrumentation fans know and love, along with vocals from Pharrell, who intermittently barks a mixture of boasts and proclamations. "Muthafucka we ain't finished, thought I told you that we wasn't finished, a nigga 'bout his business," Skateboard P spits on the track. For her part, Rihanna flexes during her verse too, mimicking Pharrell's cadence on the track.
In an interesting note, the track also features a vocal sample from New Jersey's Retch. It's a portion from a classic viral video he appeared in a while back, and in the clip, he can be heard shouting out "them good people" as he puffs a blunt. Nice touch. Pharrell must be a big fan of the clip, because he originally sampled it in 2015 for a Kirk Franklin remix.
The video for "Lemon" sees Rihanna giving another woman a haircut as "Lemon" acts as her soundtrack. A short while later, we see the woman, with her fresh cut, dancing around like a pro, which she most definitely is.
N.E.R.D. are set to reunite at ComplexCon this weekend as fans hope for a new album announcement.
Check out "Lemon" for yourself below or buy it on i iTunes. There's also a version where Pharrell is actually spitting Rihanna's part; you can hear that below as well. Be on the lookout for a new N.E.R.D. project.
See New Music Releases for November 2017