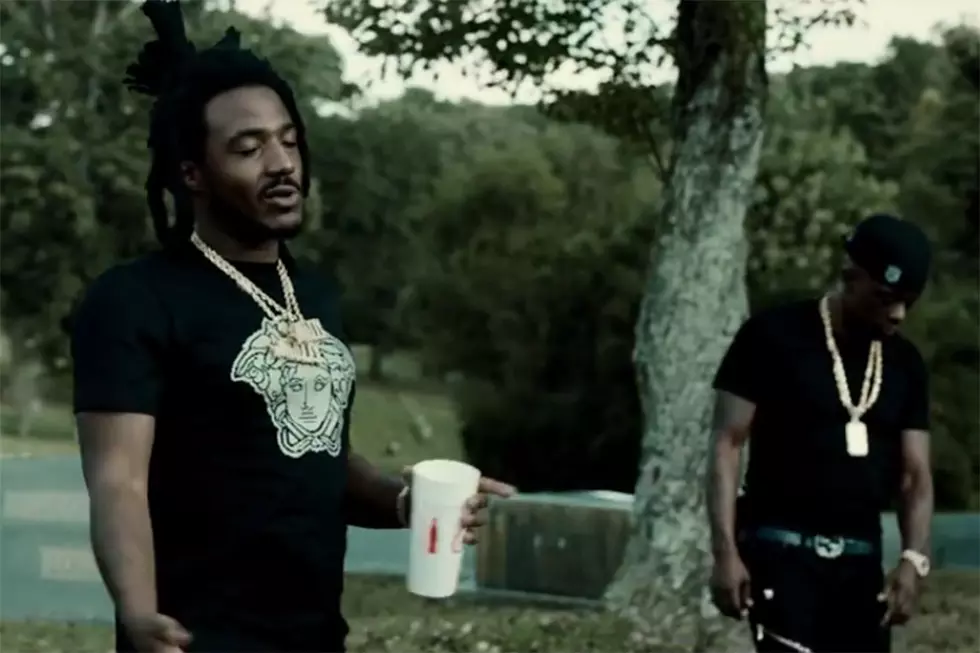 Mozzy Links Up With Boosie Badazz, Rexx Life Raj and E Mozzy for "Tomorrow Ain't Promised" Video
MozzyVEVO via YouTube
The visual finds the Sacramento rapper, Boosie, Raj and E Mozzy at the cemetery as they reflect on life. "Lately been losing my faith/Look what I do for the game/They did like two in the day/We did a few in the day," raps Mozzy.
In related Mozzy news, it was recently revealed the rapper has a collaboration with Kur in the works. The Philly rapper shared a snippet of their record earlier this month, writing on Instagram, "COMING SOON FT @mozzymemba."
Earlier this year, XXL caught up with Mozzy, who discussed using music as therapy. "Revenge takes its course, and that shit right there is kind of soothing," he said. "Not to say I went and got revenge, but that shit helps, that shit therapeutic. That's the only way the streets know how to deal with the shit. That's how we sooth ourselves, that's he we get over losses like that. It's the ongoing cycle."
Check out the "Tomorrow Ain't Promised" video below.
See 21 of Hip-Hop's Biggest First-Week Sales in 2017 (So Far)