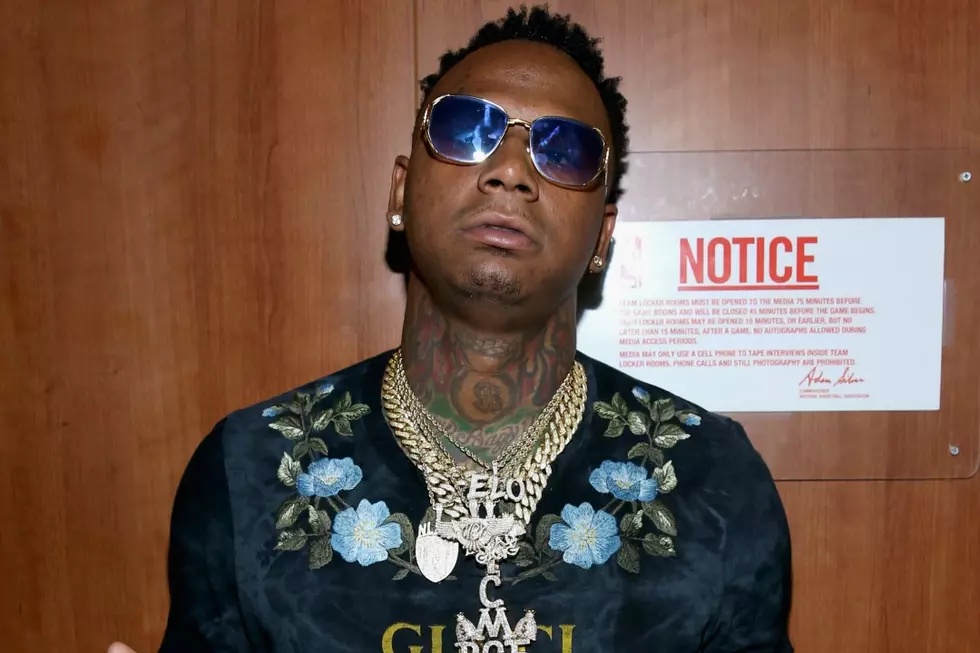 Moneybagg Yo's Arkansas Concert Canceled After City Officials Raise Concerns of Violence
Bennett Raglin, Getty Images
An upcoming Moneybagg Yo concert has been shut down before it could even start.
According to Arkansas Online, managers of a Little Rock, Ark. concert venue cancelled the "Reckless" rapper's Friday (Oct. 13) concert after city officials raised concerns of violence following incidents during Moneybagg's recent appearances. Police Chief Kenton Buckner first brought up the concerns last week.
In a Oct. 5 letter sent to iHeartMedia and Entertainment Inc., which runs the iHeatMedia Metroplex Live in Arkansas, Buckner detailed three shooting incidents in regards to recent appearances by the rapper in other states. Officials also point to Moneybagg Yo's ties to Ricky Hampton, who was involved in a shooting at a Little Rock nightclub in July which left 25 injured.
Mayor Mark Stodola revealed he and city directors only learned about the concert last week and were not happy about being kept in the dark. "I'm trying to find out why I was not briefed earlier," he said.
Stodola added, "I thought it was a pretty dumb thing to book this concert, not because of the nature of the music but because of the individual performer's pattern of documented violence and the nature of our city in the aftermath of the shooting in July. I'm thankful it got resolved."
See 21 of Hip-Hop's Biggest First-Week Sales in 2017 (So Far)