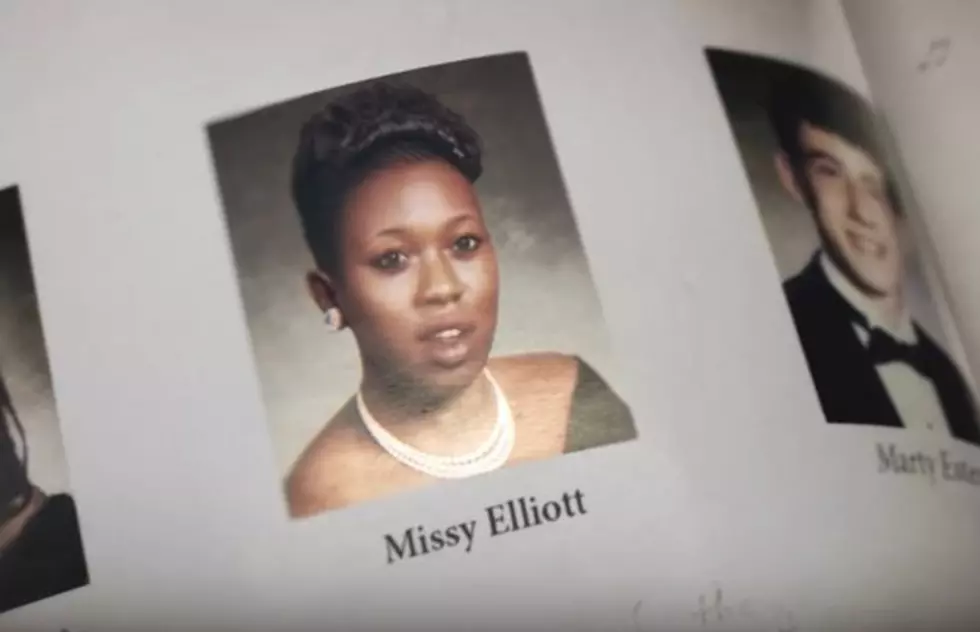 Missy Elliott's Yearbook Picture Comes to Life in Honda Commercial
Honda via YouTube
Missy Elliott is one of the stars in Honda's new commercial for the 2017 Super Bowl. The rapper appears alongside a star-studded cast that includes Tina Fey, Robert Redford, Amy Adams, Magic Johnson, Steve Carell, Stan Lee, Jimmy Kimmel and Viola Davis. In the ad, each celebrity's high school yearbook photo comes to life to motivate viewers to follow their dreams.
The Super Bowl weekend has been a big one for Missy in recent years. The veteran artist made her big comeback at the 2015 Super Bowl halftime show, joining Katy Perry for the performance. Since then, she released a few non-album singles like "Pep Rally" and the Pharrell-assisted "WTF (Where They From)."
Missy's latest release arrived last week when she dropped the new single and music video "I'm Better." The video saw her team up with director Dave Meyers, who has been a longtime collaborator of Missy's. Meyers directed the videos for many of her hit singles, including "Work It," "Get Your Freak On" and "Pass That Dutch."
Hopefully the new single is a sign that Missy will finally release an album in 2017. The talented rapper's last album, The Cookbook, was released in 2005.
One new Missy project that is sure to drop this year is a documentary about her career. A trailer for the film, which features interviews with the likes of Busta Rhymes and Pharrell, was also released last week. Watch that below.
10 Critically-Acclaimed Books Rappers Live By