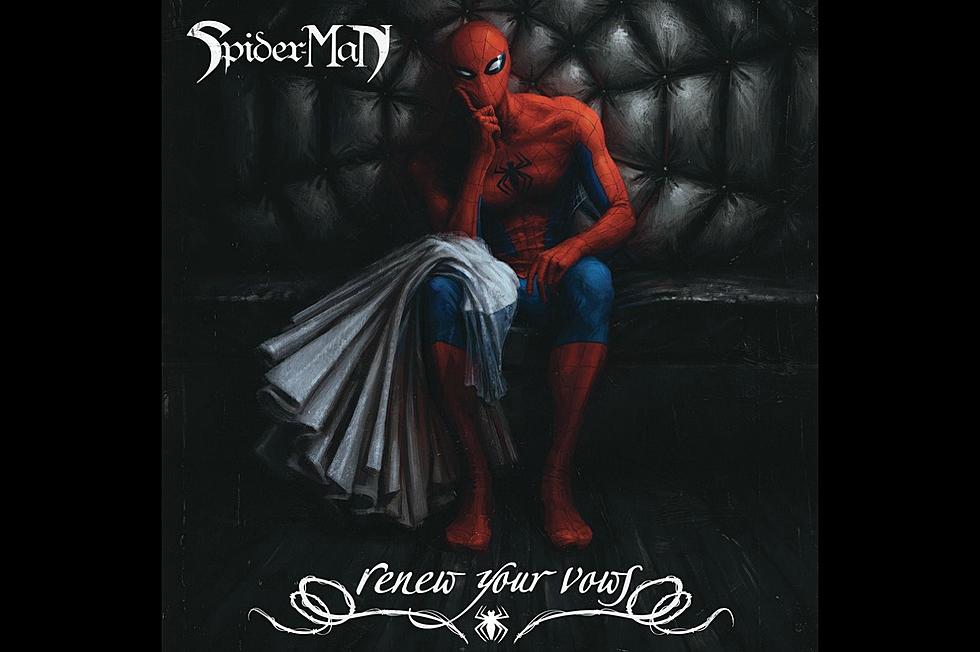 Missy Elliott, Nas, Dr. Dre and More Inspire New Marvel Hip-Hop Variant Covers
Marvel
The Marvel and hip-hop relationship continues with the comic book giant releasing five more variant covers, this time featuring the interpretations of album covers from the likes of Dr. Dre, Nas, Missy Elliott, EPMD and Prodigy & Alchemist.
Last month, Marvel busted out with five more variant covers including mocks of Pusha T's King Push—Darkest Before Dawn, Logic's The Incredible True Story and Tech N9ne's Sickology 101, as well as '90s classics like De La Soul's De La Soul Is Dead and Cypress Hill's Cypress Hill IV.
Just two weeks prior to that, Kevin Gates and Chance The Rapper were among the MCs to get the comic treatment.
The latest batch are as follows: Dr. Dre's Compton -- Black Panther: War Of Wakanda #1 by Alitha E. Martinez and Rachelle Rosenberg, Nas' Life is Good -- The Amazing Spider-Man #1 by Sam Spratt, EPMD's Back in Business -- Iron Fists #1 by David Williams and Carlos Cabrera, Missy Elliott's Under Construction -- Invincible Iron Man #1 by Adi Grano and Prodigy & Alchemist's Albert Einstein -- Venom #1 by Bill Sienkiewicz.
This has become a regular thing over the years. XXL chopped it up with Marvel Editor-in-Chief Axel Alonso last year who explained the bond between rap and comics.
I think there [has been] an on-going dialogue between comic books and hip-hop for decades," he said. "I'm not talking about a rapper wanting to write a comic book or a rapper writing a comic book, I'm talking just that dialogue that we've seen as far as the Wu-Tang Clan; that's the best example. In comic books, it's seen how slowly the hip-hop aesthetics have reached its way in how comic books look. Marvel, we do variants all the time. We do this all the time."
Check out the latest variants in the gallery, above.
20 of Your Favorite Rappers Naming Their Favorite Rappers