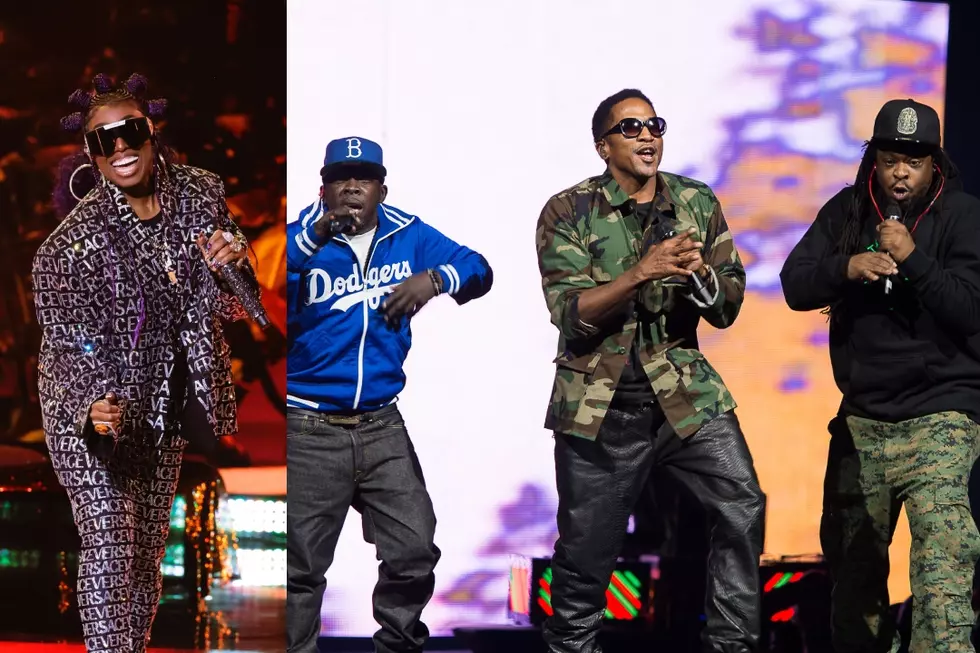 Missy Elliott, A Tribe Called Quest Nominated for 2023 Rock & Roll Hall of Fame
Kevin Winter/Dave Kotinsky/Getty ImagesGetty Images (2)
Missy Elliott and A Tribe Called Quest are in this year's class of nominees up for induction into the 2023 Rock & Roll Hall of Fame class.
On Wednesday (Feb. 1), the Rock & Roll Hall of Fame revealed their list of nominees for the coveted honor. Hip-hop is represented, with Missy Elliott and Tribe being in a group that includes Kate Bush, Sheryl Crow, Iron Maiden, Joy Division/New Order, Cyndi Lauper, George Michael, Willie Nelson, Rage Against The Machine, Soundgarden, The Spinners, The White Stripes and Warren Zevon.
This is Missy's first time on the ballot and her first year of eligibility. This is A Tribe Called Quest's second time making the ballot after first making the list in 2022 but failing to get voted in.
"This remarkable list of nominees reflects the diverse artists and music that the Rock & Roll Hall of Fame honors and celebrates," said John Sykes, Chairman of the Rock & Roll Hall of Fame Foundation. "These artists have created their own sounds that have impacted generations and influenced countless others that have followed in their footsteps."
Missy, a four-time Grammy-award winner, has enjoyed an illustrious career that has seen her break the mold for female rappers while excelling in rapping, songwriting, producing and singing. A Tribe Called Quest are cited at one of the best hip-hop groups of all time, with multiple critically acclaimed albums and undeniable influence. Fans can cast their vote at vote.rockhall.com.
Missy and ATCQ's induction would mark the 11th and 12th rap acts to be allowed entry into the Rock & Roll Hall of Fame including Jay-Z, 2Pac, LL Cool, The Notorious B.I.G. and others. Eminem made the final cut last year, becoming the most recent rapper to be recognized. 2023 inductees will be announced in May, with the ceremony taking place this fall.
Missy Elliott has been getting her flowers a lot recently. In 2019, she was inducted into the Songwriter's Hall of Fame, joining Jay-Z, Jermaine Dupri and The Neptunes as the only hip-hop artists to receive the honor. In 2021, she was honored with a star on The Hollywood Walk of Fame.
See Rappers With Honorary Days