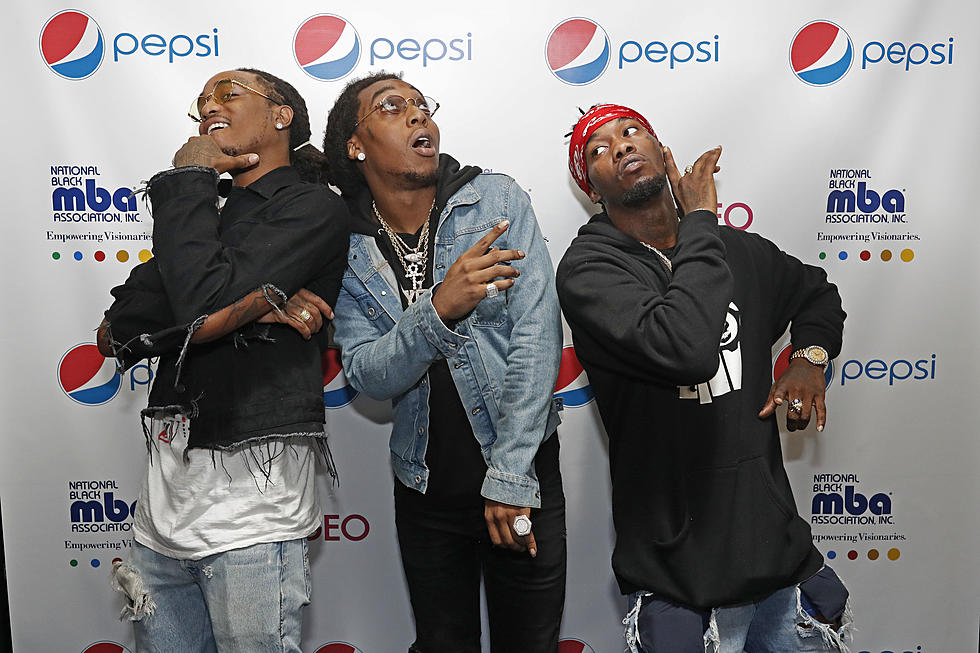 Migos Record a Jingle for Rap Snacks
Tyler Kaufman, Getty Images
Migos
 are obviously hungry to take over the rap game, but sometimes the ATL artists are literally hungry. As a result, they've recorded a catchy jingle for their new Rap Snacks. You can view the clip above.
Takeoff and Quavo are naturals when it comes to promoting their Sour Cream With a Dab of Ranch potato chip flavor. They take turns showing off their enthusiasm for the salty treat: Takeoff kicks things off before Quavo enters the frame to deliver the hook, spitting, "With a dab of ranch, with a dab of ranch we can make it happen/Ooh, ooh, get ya Rap Snacks, aye, they make it snappin.'"
Offset is obviously missing from the clip, but Takeoff and Quavo certainly do enough to carry the video. Who wouldn't love to see these guys in some TV commercials?
Rap Snacks, which are advertised as the "official snack of hip-hop," have been around since 1994. There are currently three new flavors in production, including Fetty Wap's Honey Jalapeno flavor, Romeo Miller's Bar-B-Quin With My Honey flavor, and of course, Migos' new Sour Cream With a Dab of Ranch option. You can find all of these delicious snacks at your local convenience stores.
In other Migos-related news, Offset recently shared a sneak peek—including a Zaytoven-produced track—of the crew's upcoming Culture album. Additionally, the official versions of "Trapstar" and "Show'll Is" recently hit the Internet. In case you missed it, Migos dropped the music video for the Lil Uzi Vert-assisted banger "Bad and Boujee" back in late October.
134 Rapper-Launched Record Labels From the Past and Present