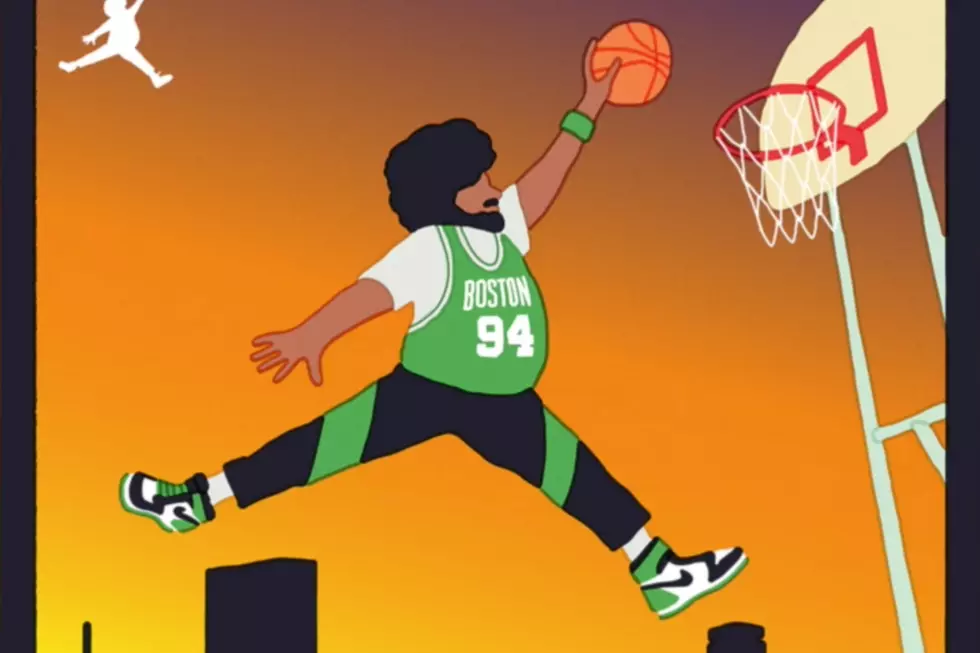 Michael Christmas Shares New Song "Ball"
Fool's Gold Records
The Boston rapper's new single, "Ball," produced by Thelonious Martin and Aniko Thomas and released on May 23, showcases the tongue-in-cheek lyricist at his most earnest. Over choral background singers, organ stabs, and Martin's rumbling drum programming, Christmas boasts about purchasing his mother a house without neighbors, and attempts to reconcile his accomplishments with his goals. He does so all in the process of paying tribute to Andre the Giant and Lavar Ball.
The song should appear on Christmas' forthcoming album, Role Model, which Fool's Gold plans to release on June 22. The album also will feature Christmas' single, "Girlfriend," which he dropped the video for last month starring comedians Ron Funches and Orlando Jones.
The "Michael Cera" rapper said in a statement that the project is about learning to accept that flawed people can be role models. "I had been questioning for a long time whether I'm a good role model or not and came to the conclusion that I am a piece of shit... but who better to lead the kids through this piece of shit world than me?" Christmas said.
Role Model will be Christmas' first project since 2016, when he released the EP Baggy Eyes and the Prefuse 73 collaboration Lady Parts. The new single pairs together Christmas and producer Thelonious Martin for the first time since their song, "Jazzercise," from Martin's 2014 album, Wunderkid.
Listen to Michael Christmas' "Ball" below.
See 18 of the Funniest Hip-Hop Moments on 'South Park'