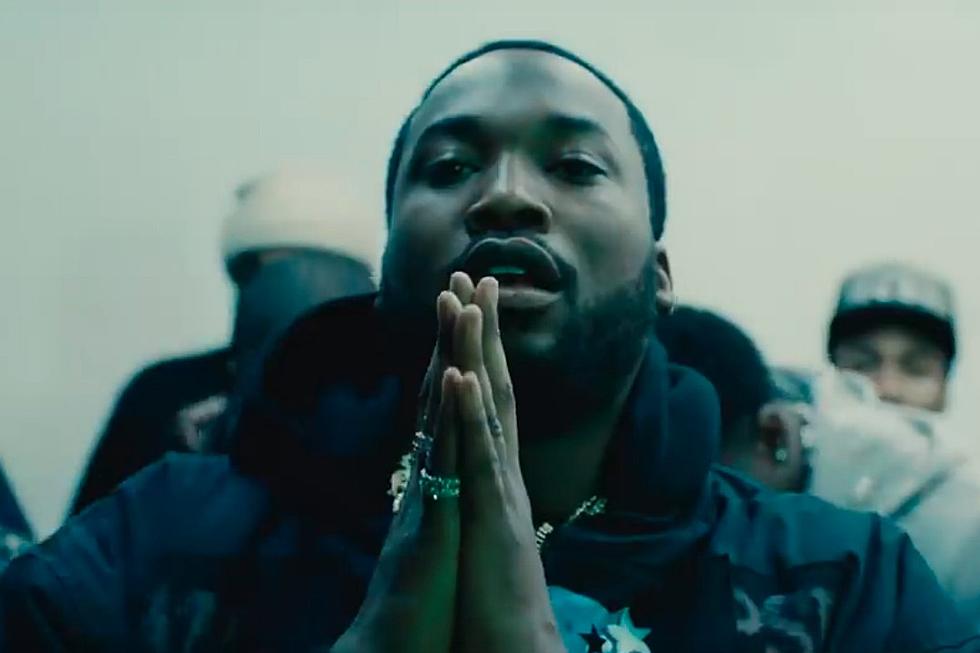 Meek Mill "Intro" Video: Catch Cameos From Casanova, Lil Durk and Melii
Meek Mill via YouTube
Today (Dec. 10), the Maybach Music rapper drops the official video for track no. 1 on his fourth studio album. In the video, he rounds up his crew and select MCs to appear by his side as he lays out the banger produced by Papamitrou and Andrew Meoray.
With Kid Art behind the lens, Meek Mill celebrates his wins with the Dreamchasers crew as well as other artists who've contributed to his new album or have just been riding with him since he was released from jail. As vintage footage of a decades-old celebratory parade flashes in between scenes, Meek pours out champagne and posts up with "Wit the Shits" rapper Melii, Roc Nation rapper Casanova and Chi-town's own Lil Durk throughout the video.
The visual adaptation of the Phil Collins inspired intro comes shortly after Meek Mill dropped the animated lyrics video for his banger "Uptown Vibes" featuring Fabolous and Anuel AA. The "intro" video also comes days after the Philly spitter revisited Drake's "Back to Back" after squashing their beef, and made his own version of the diss track on Hot 97.
"Walk up into Barneys and I get what I want, I really hang with niggas richer than Trump for real," Meek spits. "And the flow so cold it'll give you the mumps/You niggas pussy like that time of the month, for real/Rose gold everything, feels like the Rose Bowl/Niggas aint fucking with me, they feel like my old hoes/Got them in they feelings like they're bitches in a choke hold/I'm like five minutes away from getting a boat load."
See Photos of Meek Mill's Different Looks Over the Years