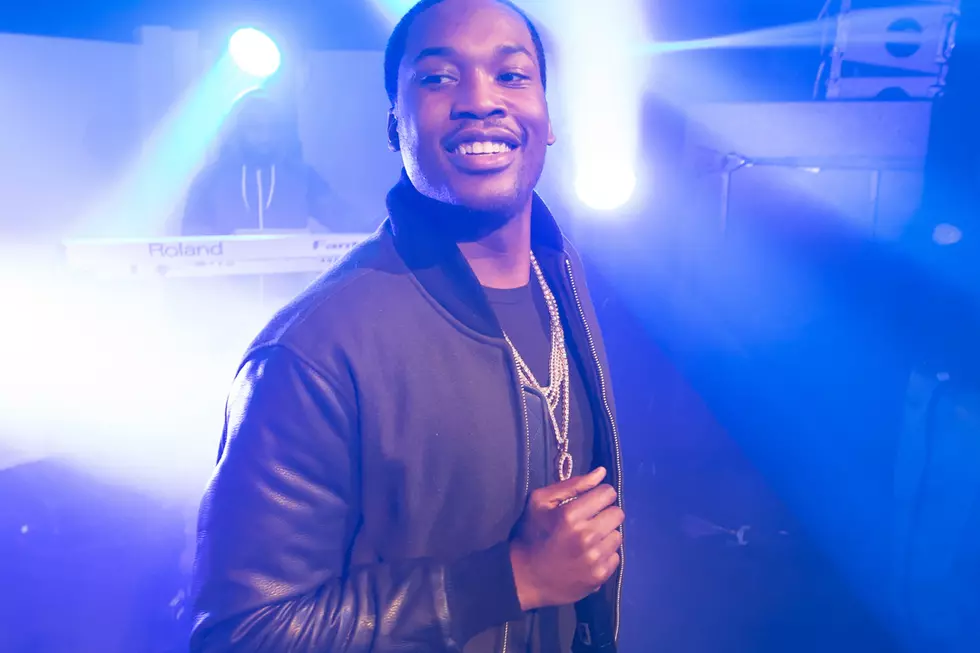 Meek Mill Drops Second Installment of '4/4′ EP, Disses Drake on "War Pain"
Marcus Ingram, Getty Images
Saturday (Jan. 30) is buzzing with new songs from Drake and his rap rival Meek Mill. After the OVO leader dropped his new record "Summer Sixteen" a few hours ago, the Philly rapper comes through with the second installment of his 4/4 EP.
Meek made the announcement of part two's release on Instagram. "@mymixtapez feed em.......," he wrote, directing fans on where to listen. Just like on the original 4/4, Meek takes a few more shots at Drake on "War Pain." "Slippin" featuring Future and Dave East, "Fa Sho" with Tdot Illdude and "Ricky" are also featured on the project.
On "War Pain," the MMG rhymer calls Drizzy out for ghostwriting. "See an OVO chain, probably take that shit," he raps. "You ain't writin', n****, we caught ya / Can't erase that shit and you claiming you Hov now? / Why you state that shit?"
The Jay Z mention seems to allude to the fact that Meek heard "Summer Sixteen," which Drake dropped on OVO Sound Radio on Beats 1 earlier today, before it was released to the public. "I used to want to be on Roc-A-Fella, then I turned into Jay," the Toronto native rhymes on the song.
The Dreamchasers rep continues to blast Drake's "Hotline Bling" on "War Pain": "N****s be talking out their face, but soon as you body something, they be singin' like they Drake / N****s dancin' like they fruitcakes / 'Hotline Bling' don't get no bang up in this new Wraith."
Two weeks ago, Meek dropped the first part of 4/4 featuring the "I'm the Plug Freestyle," featuring more diss lines toward Drake.
Get into part two of Meek Mill's 4/4 EP below.
See 40 Hip-Hop Albums Turning 20 in 2016