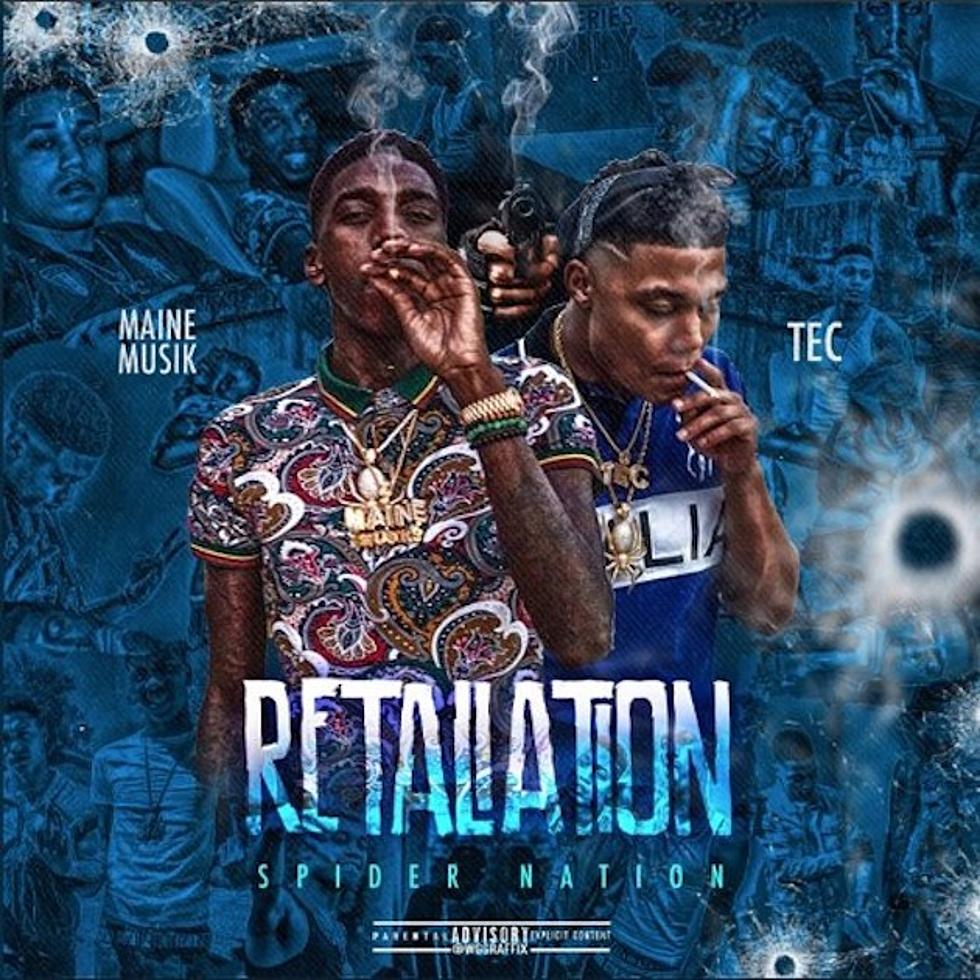 Maine Musik and T.E.C. Drop 'Retaliation' Mixtape
Maine Musik & T.E.C. via Soundcloud
Rising Baton Rouge, La. rappers Maine Musik and T.E.C. have been pumping out quality music all year. They started with separate solo tapes, Maine Event and Presidential Cemetery, in February, and followed that with their official joint mixtape Spider Nation. Now, they return with their brand new tape Retaliation, and you can stream it via SoundCloud below.
Beef runs rampant in Baton Rouge, and both Maine and T.E.C. have had issues with a couple different rappers in recent times. Sounds like they're taking aim at some foes on certain tracks here.
Two of the songs on the tape are actually remakes. "My Lit Spider" is a remix of Atlanta rapper Lil Baby's "My Dawg" and "Harder Way" is Maine's take on another Atlanta rapper named Derez DeShon's song "Hardaway."
Peep a couple videos off the project for highlights like "B.Y.S.O." and "Insurance" below and peep the tape as well. Plus, peep our interview with Maine and T.E.C. from earlier this year if you didn't read it.
Maine Musik & T.E.C.'s Retaliation Tracklist
1. "Real Smoke" (prod. by Mook Made It)
2. "No Remorse"
3. "Thought It Was" (prod. by Drum Dummie)
4. "My Lit Spider" (prod. by KaSaunJ)
5. "Harder Way" (prod. by London on Da Track)
6. "Decision" (prod. by Millz & Kendrick Visa)
7. "B.Y.S.O." (prod. by 4 Feva)
8. "Insurance" (prod. by Mook Made It)
New Music Releases for October 2017