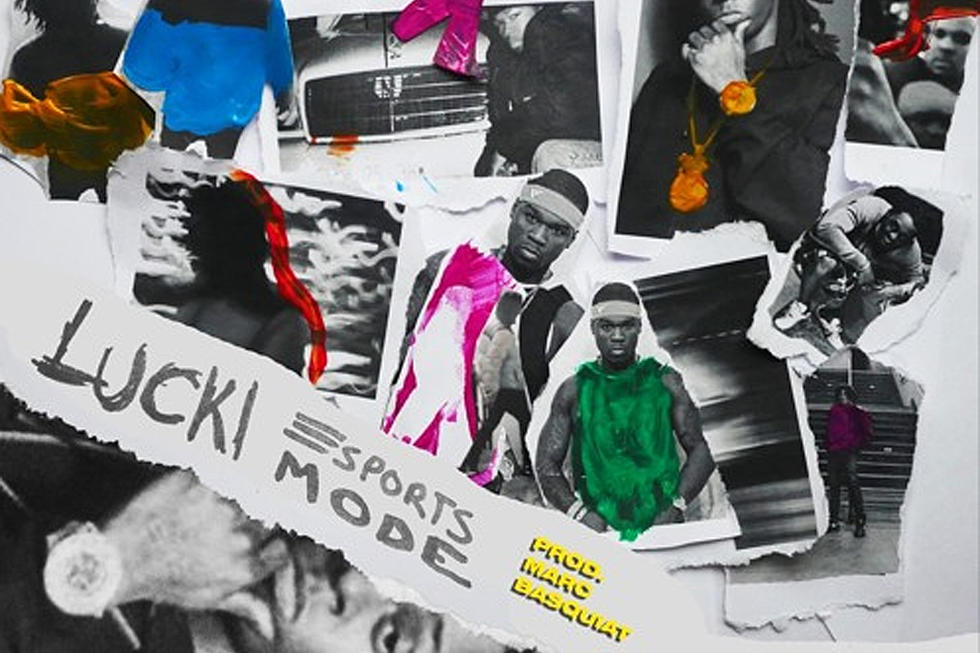 Lucki Speeds Away From His Troubles on New Song "Sports Mode"
Lucki
Lucki has turned himself into a force online, with nearly every song he's dropped recently breaking the 500,000 plays mark. His newest track is "Sports Mode," which is about going too fast, in a way you might not expect.
That track is produced by Marcusbasquiat, a frequent Lucki collaborator. Lucki jumps all over the sparkly beat, sharing some of his experiences with drugs. "Me, molly, in sports mode, I'm crashin'/I'm a pill baby, don't talk to me about fashion," he raps, explaining that his vice has him acting out of character. "I'm in the moment, she wonderin' if this lastin'/I could be what you want, just imagine."
Towards the end of the verse, Lucki seems to regret some of the choices he's made. "Look what them Perkys put my heart through/I still see colors in the dark too," he raps under his breath, hinting that he's having hallucinations. He's also using lean, and wondering why he even experimented with it: "Promethazine, I'm slippin', why I start you/Promethazine my vision, but I heart you."
About a month ago, Lucki freed the song "4everybody," which was also produced by Marcusbasquiat. In November 2017, he dropped the song "Incoming," along with an accompanying video, after freeing his project Watch My Back in May.
Listen to Lucki's "Sports Mode" below.
Check Out the 2018 Hip-Hop Music Festivals You Need to See