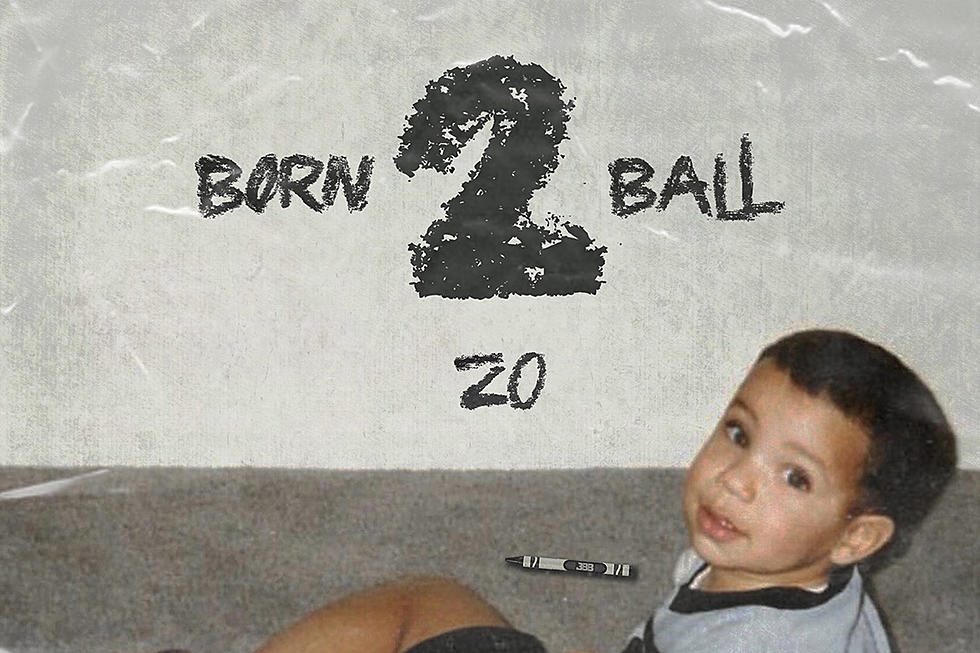 Lonzo Ball Releases Debut Album 'Born 2 Ball'
Big Baller Music Group
Los Angeles Lakers guard Lonzo Ball is currently nursing a knee injury that will keep him out through the NBA All-Star break, but Zo hopes to have captured the soundtrack of the special weekend in L.A. with his debut album, Born 2 Ball, which released on Thursday (Feb. 15).
There are no appearances from the fellow Ball brothers, who are currently playing professionally over in Lithuania but skits from LaVar are aplenty. Rants from the Big Baller Brand CEO range from Zo's college days through the NBA draft, when his prediction of becoming a Lakers player came to fruition.
To close out Born 2 Ball, Lonzo gets emotional with "LaVar," a heartfelt track directed at his father. The Lakers point guard softly caresses the beat with lyrics like, "People looking crazy, asking is it hard/I just laugh because I know they're talking about LaVar/Y'all can hate him that's my pops thought/First one that stood for me when it got cold."
Stream the UCLA product's debut album below. Purchase Born 2 Ball on iTunes.
Lonzo Ball's Born 2 Ball Album Tracklist
1. "LaVar"
2. "ZO2"
3. "BBB"
4. "Get Off"
5. "Super Saiyan"
6. "Grind Mode"
7. "Puttin in Work"
8. "Bring It Home"
9. "Living Lavish"
10. "Look at My Life"
11. "Money Talks"
12. "Gotta Get It"
13. "Average Joes"
14. "Check"
15. "Day 1s"
16. "What Is You Doing"
17. "Freestyle"
See New Music Releases for February 2018