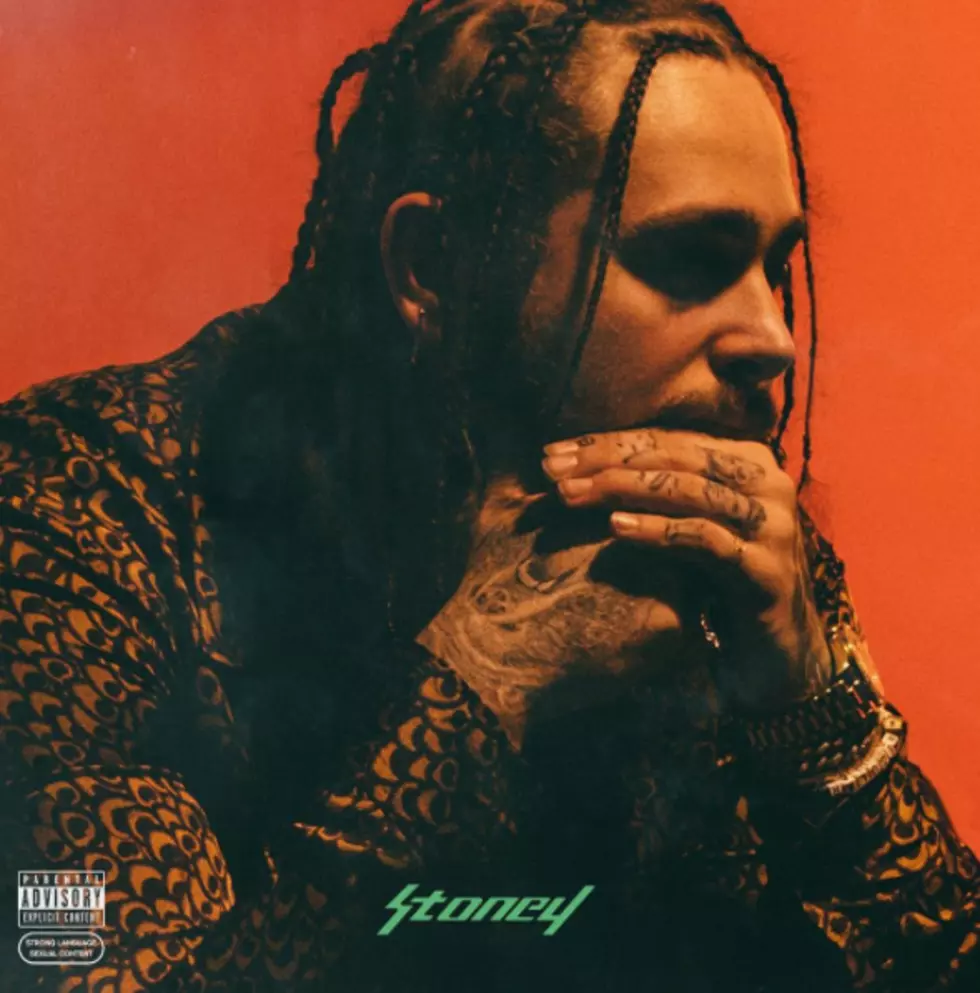 Listen to Post Malone's "Congratulations" With Quavo
Republic Records
With Post Malone's debut album Stoney finally getting a release date of Dec. 9, we now get to hear the full CDQ version of "Congratulations," his collab with Quavo that he first debuted live months ago. Listen to it below.
The tracklist for the album also includes features from Justin Bieber on the previously released single "Deja Vu," Kehlani and 2 Chainz.
The album includes huge singles like "White Iverson" and "Too Young," as well as "Go Flex" which Post dropped much earlier in the year.
1. "Broken Whiskey Glass"
2. "Big Lie"
3. "Deja Vu" Feat. Justin Bieber
4. "No Option"
5. "Cold"
6. "White Iverson"
7. "I Fall Apart"
8. "Patient"
9. "Go Flex"
10. "Feel" Feat. Kehlani
11. "Too Young"
12. "Congratulations" Feat. Quavo
13. "Up There"
14. "Yours Truly, Austin Post"
15. "Leave"
16. "Hit This Hard"
17. "Money Made Me Do It" Feat. 2 Chainz
18. "Feeling Whitney"
Here Are the Most Anticipated Hip-Hop Projects for the Rest of 2016