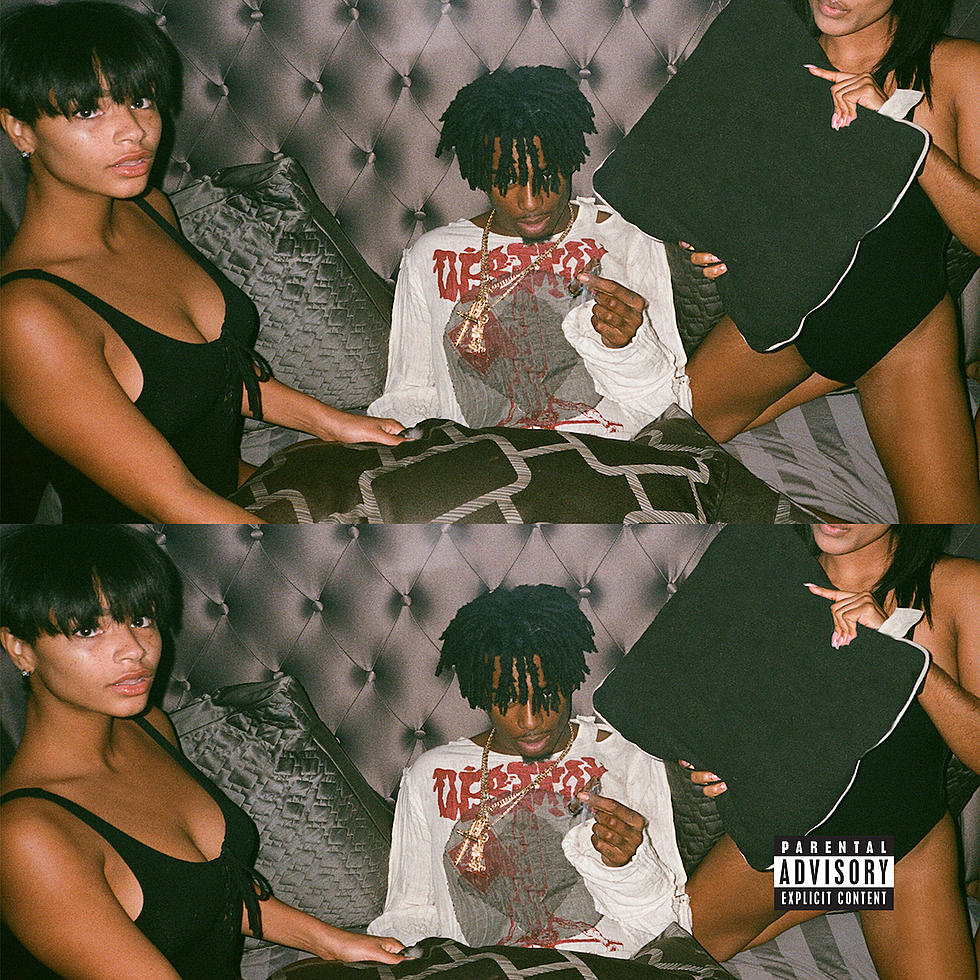 Listen to Playboi Carti's Self-Titled Debut Mixtape
AWGE / Interscope
After years of waiting, fans can finally listen to Playboi Carti's official debut mixtape. Cop it on iTunes or stream it on Spotify below.
The tape features appearances from A$AP Rocky, Lil Uzi Vert (twice) and Leven Kali, with production from Pierre Bourne, Harry Fraud, Southside and others.
At first glance, fans were scared the "milly rock" track Carti had previewed weeks before wasn't on there. But it is—track two, "Magnolia."
Both Uzi collabs have already been released, but the Rocky collab is brand new, and the Southside track is just one of many long-awaited snippets brought to life.
And if you feel like "Broke Boi" should have been on there, you can cop it on iTunes. But as for other in-demand songs like "What" and "Fetti," Interscope hasn't gotten to putting them on iTunes yet.
Peep the tape below and check out the complete production credits as well.
Playboi Carti's Playboi Carti Tracklist
1. "Location" (prod. by Harry Fraud)
2. "Magnolia" (prod. by Pierre Bourne)
3. "Lookin" Feat. Lil Uzi Vert (prod. by Roark Bailey)
4. "wokeuplikethis*" Feat. Lil Uzi Vert (prod. by Pierre Bourne)
5. "Let It Go" (prod. by Pierre Bourne)
6. "Half & Half" (prod. by Southside)
7. "New Choppa" Feat. A$AP Rocky (prod. by Ricci Riciera)
8. "Other Shit" (prod. by Hit-Boy)
9. "NO. 9" (prod. by JStewOnTheBeat)
10. "dothatshit!" (prod. by Pierre Bourne)
11. "Lame Niggaz" (prod. by Pierre Bourne)
12. "Yah Mean" (prod. by Pierre Bourne)
13. "Flex" Feat. Leven Kali (prod. by Kasim Got Juice and J. Cash Beats)
14. "Kelly K" (prod. by Southside)
15. "Had 2" (prod. by Cameron Pitts)
Fans Name Rappers They Think Will Blow Up This Year