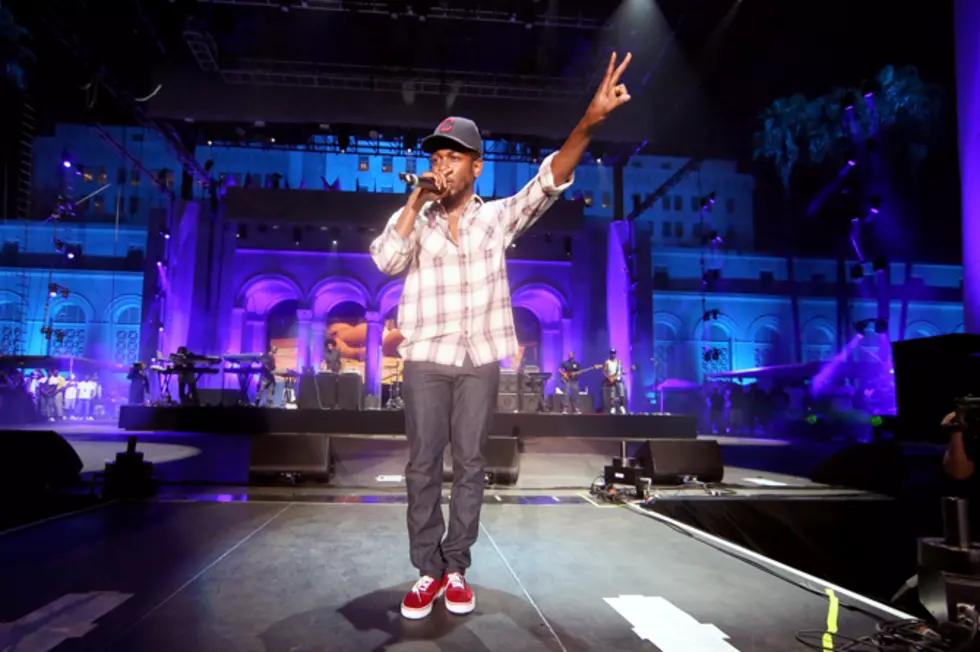 Listen to Kendrick Lamar Freestyle Over Classic Notorious B.I.G. Songs
Getty Images
The buzz surrounding Kendrick Lamar's next album is palpable. Last Friday afternoon K.Dot sent out a tweet that sent shockwaves through the music world. With nothing more than an iTunes link, Lamar unexpectedly announced that his still untitled album will drop on March 23. This morning, Kendrick went up to Big Boy's show on Real 92.3 in Los Angeles and honored The Notorious B.I.G. on the day of his death with a powerful freestyle. Flowing over "Respect" and "The What" from Ready To Die and "Kick In The Door" from Life After Death, K.Dot shows once again why he is arguably the nicest lyricist in the game right now. While the full audio is not available yet, the below features Lamar's impressive rhymes over "The What."
During the interview segment of Kendrick's visit, Big Boy asked the rapper if the name of the album will be in fact [Untitled]. TDE head honcho Top intervened and told Big Boy that the project will be called "Untitled." Whether or not TDE is playing things close to the vest--as they have with the rest of the project--remains to be seen but fortunately we won't have to wait much longer. Elsewhere in the conversation, Lamar spoke on the success of TDE and the crew's success. He also explained that he wasn't at the Grammys this year, despite winning two, because he was putting the finishing touches on his album.
Watch the full interview here.