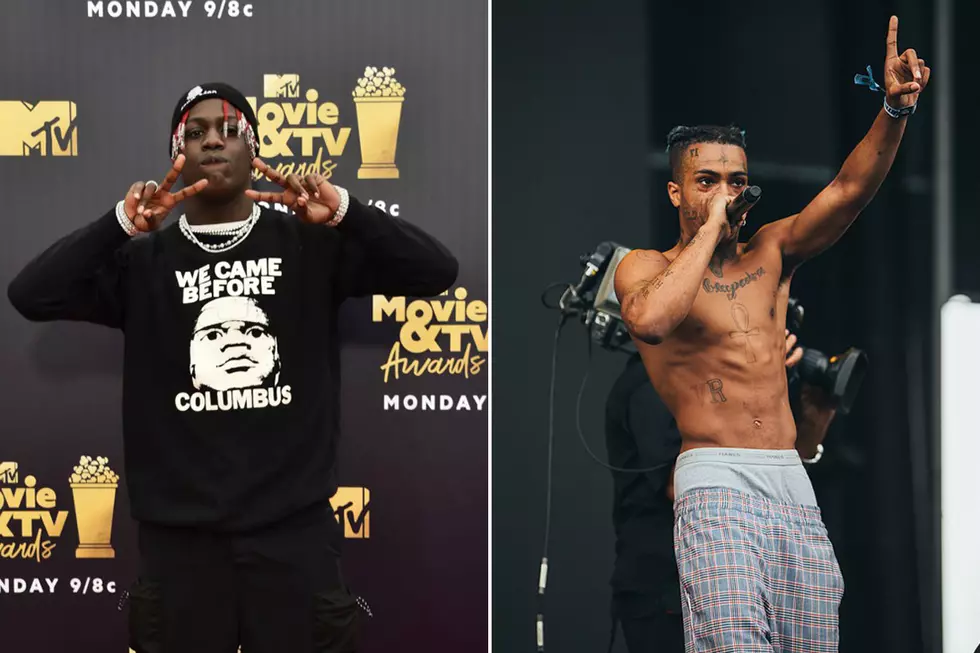 Lil Yachty Leads Memorial for XXXTentacion in Atlanta
Alberto E. Rodriguez, Getty Images / @theinfamousjc
Lil Boat was able to gather fans by sending out a tweet on Sunday (June 24), inviting fans to Atlanta's Centennial Olympic Park for a candle lighting. "TOMORROW THE 25TH XXX CANDLE LIGHTING IN CENTENNIAL PARK @ 8:45. ATLANTA RETWEET THIS. NEED ALL @xxxtentacion FANS TO COME OUT 2 PAY RESPK," he tweeted.
Due to rain, the event was delayed for a few minutes, but Yachty was still able to gather a large crowd for the late rapper. "His music meant a lot," Yachty told the crowd in a video posted on Instagram. "It was actually way before his time if you think about it... It's not til now that I understand everything that he had said."
During the event, Yachty also played X's hit single "Sad!" off of a speaker, as he and crowd sang along. The crowd also got to turn up, chanting "long live X" as they jumped up and down.
The rapper also thanked people for coming out, writing in the caption, "TONIGHT WAS BEAUTIFUL. THANK U ATLANTA FOR SHARING POSITIVE ENERGY WITH ME. LOVE LIVE X."
Check out Lil Yachty's video below, as well as some other footage from the night.
See Behind-the-Scenes Photos of XXXTentacion at the 2017 XXL Freshman Shoot