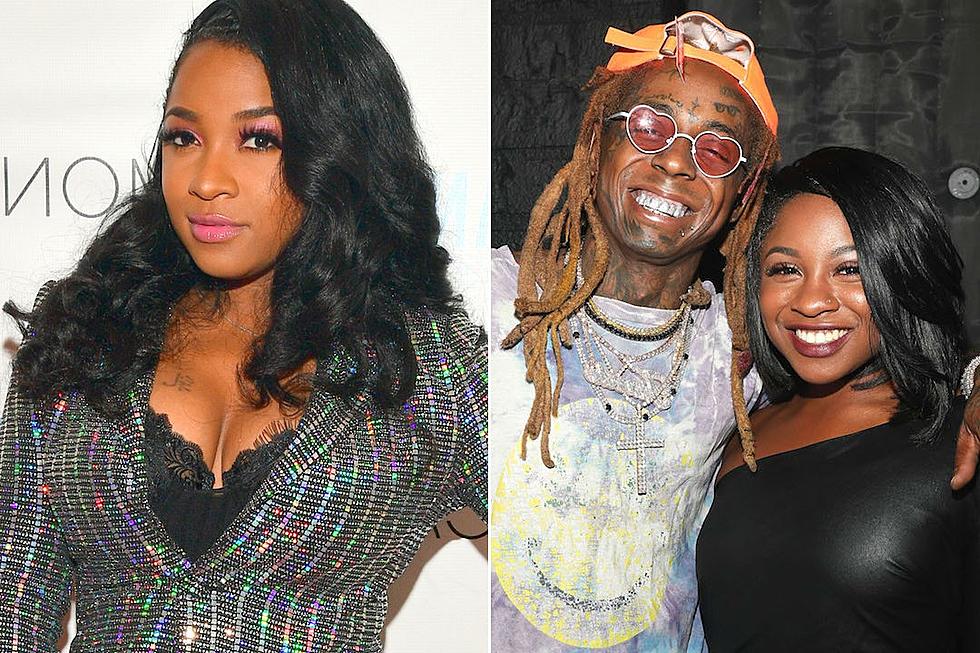 Lil Wayne's Ex-Wife Toya Wright Doesn't Want Their Daughter Reginae Carter to Date Rappers
Jerritt Clark, Getty Images / Prince Williams, WireImage (2)
Carter, who is in a relationship with Atlanta rapper YFN Lucci, found herself on the receiving end of a stern talk from her mother, Toya Wright, who advised her daughter to stay away from dating rappers. As fans can recall, Wright was previously married to Weezy and gave birth to Reginae when she was 15 and Wayne was 16—so she provided insight from personal experience to her daughter and sharing a word of caution.
"I really like him," Reginae, who is 19, tells her mom during a sneak peak of an upcoming episode of T.I. & Tiny: Friends and Family Hustle. "He's sweet and livin' life. Living our best life."
"I don't like the age difference," Wright begins. "I don't like the fact that he have four kids because I mean you trying to be stepmom, honey? … You know how I feel about that whole rapper thing. I dated your daddy when I was younger than that and there's a whole lot that comes with that lifestyle. And that's the last thing I want or any mother wants."
The teen then goes on to defend her relationship and convince her mom that there's nothing to worry about.  Wright continues advising against getting serious with someone in the music industry, explaining how the accompanying lifestyle could play a role.
"I used to go out of town with your daddy. I [went] to all these after parties and stuff, concerts, back to the hotel," Wright continues. Carter is then quick to interrupt, going on to call her mother "boring."
Take a look at the preview clip over at Page Six and see Toya Wright warning Reginae Carter about what comes with the territory of dating a rapper. The episode airs in full on October 22.
See Photos of Lil Wayne's Different Looks Over the Years