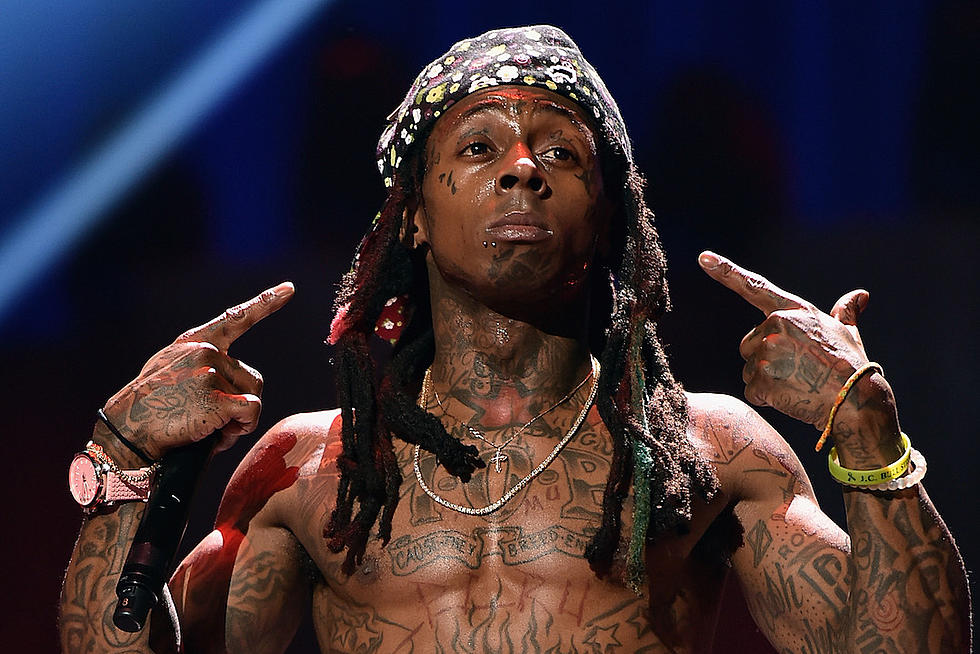 Lil Wayne Suffers Seizure During Flight to California
Kevin Winter, Getty Images
Looks like Wayne is okay, per Mack Maine:
TMZ is reporting that after Wayne refused medical attention and got back on his plane following the first seizure, he suffered a second seizure. Wayne's plane was reportedly back up in the air for minutes before he had the second seizure and the jet landed in Omaha once more. He is now being transported to the hospital.
Lil Wayne has suffered a seizure today (June 13) according to initial reports from TMZ. The New Orleans rapper with recurring health issues has suffered yet another seizure while aboard a flight on his private jet.
The ColleGrove MC blacked out while on a flight from Milwaukee to California and the flight crew were forced to make an emergency landing in Omaha, Nebraska so that Wayne could get immediate medical attention. Once Weezy's private jet made the landing, paramedics at the airstrip reportedly said Wayne was alert but refused medical treatment. This health scare comes less than 24 hours after Weezy F previewed new music for fans in a Milwaukee club.
Though this is a scary incident, the occurrence is anything but foreign for the Young Money general. Back in October 2012, Wayne suffered repeated seizures on his private jet during a flight bound for Los Angeles and the aircraft was forced to make an emergency landing not once but twice in Texas and Louisiana. In March of 2013, Wayne suffered a seizure while on the set of a music video. That time, Wayne was rushed to Cedars-Sinai Medical Center in Los Angeles it was confirmed by Wayne's publicist that the rapper had suffered an episode. This was the second set of health scares for the Hollygrove native.
Weezy has been a long time lean drinker and many speculate that his recurring seizures are attributed to this addictive concoction. The sugary, prescription-strength codeine and Sprite mixture, when taken in high doses, can cause a suppression of the central nervous system. In other words, Wayne's double cup is likely to cause heart failure and loss of breath. Combine these health hazards with cabin pressure of a private jet, and the results could be fatal.
XXL has reached out to Wayne's camp and will update this post when we learn more. According to Karen Civil, Mack Maine says Wayne is doing alright.
30 Albums That Will Make You Appreciate Hip-Hop