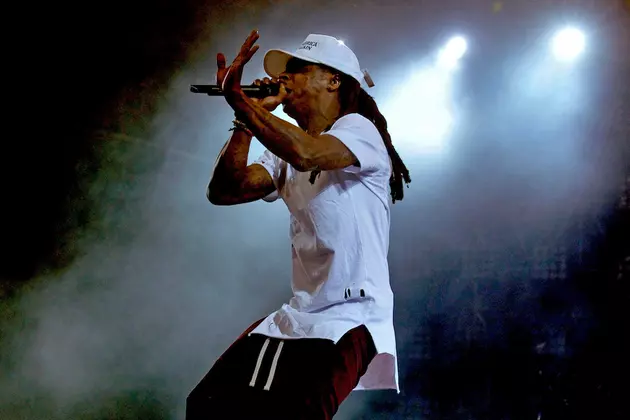 Lil Wayne Might Be the One Holding 'Tha Carter V' Hostage
ichael Tulberg, Getty Images
The crux of the ongoing beef between Lil Wayne and Birdman is two fold. Wayne is suing for past-due royalties and asking his label boss to let him release his next album Tha Carter V. Weezy wrote on Twitter just yesterday, "If I were protesting I'd be holding up the 5 for the Free C5 struggle mane! But that's just me."
However, TMZ is now reporting that it may be Wayne himself who is keeping Tha Carter V from seeing the light of day. A source close Birdman tells the celebrity news site that it's Wayne who has possession of the album's master recordings and that Baby would be happy to release it, but the two need to settle their financial differences first.
In May of this year, Birdman spoke with Ebro of Hot 97, saying he would never place any restraints on Wayne and his release of music. "Whatever he want, I'm fine with. I ain't gonna stop him, I'm gonna embrace it. Wayne is a boss," he said. "I would never stop him from doing nothing. He's still putting out records, I could stop that shit if I wanted to. I ain't gonna stop him from hustling."
On that note, Wayne did release a new song last week in the form of "Grateful" in which he references both Birdman and his ongoing battles with him, rapping, "And you don't see Stunna right next to me / And I won't see Stunna write checks for me."
14 Photos of YMCMB Before Baby and Wayne Had Beef