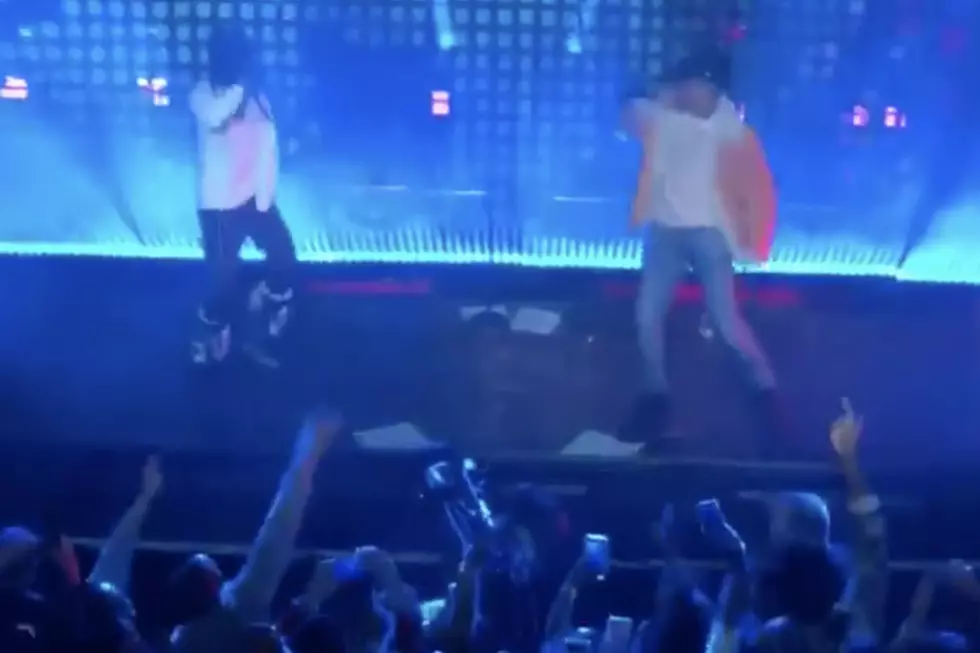 Lil Wayne Brings Out Chance The Rapper to Perform "No Problem" In Concert
Tidal Via Twitter
Lil Wayne was full of surprises on the final stop of his I Ain't Shit Without You Tour, which happened in Chicago on Sunday night (Dec. 23).
During the middle of his concert set, Weezy brought out a surprise guest—hometown hero Chance The Rapper. The pair performed the track "No Problem" from Chano's Grammy-winning mixtape, Coloring Book. In a clip from the set, we can see Chance spitting the hook to the song as the crowd joyously bounces up and down. Weezy and Chano also shared a brief embrace onstage before they continued on with their song.
As we previously reported, Wayne also took time out of show to thank Swizz Beatz and Jay-Z. Before he started to perform his hit single "Uproar" (off Tha Carter V), he saluted Swizzy for giving him beats.
As for Hov, Weezy thanked the TIDAL mogul for helping him out with his finances.
"There's people like Jay-Z. He helped me out when I was really, really, really down. Really, really, really down," he told the crowd. "Jay don't want me to tell nobody. [But] that man helped me with my tax. He's a real friend y'all. Shout out my nigga Jay. Shout to my nigga Swizz. Shout out to my rider Chance. Weezy!"
Check out Lil Wayne and Chance the Rapper performing "No Problem" below.
See Photos of Lil Wayne's Different Looks Over the Years