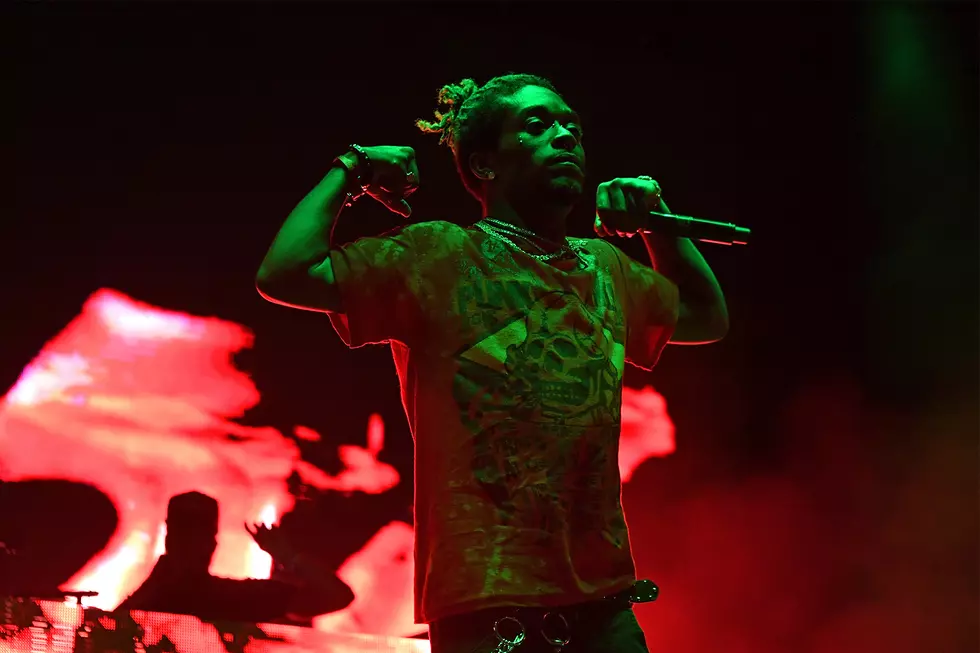 Lil Uzi Vert Drops New Song "Free Uzi"
Neilson Barnard, Getty Images
A video for Lil Uzi Vert's new track, "Free Uzi," has appeared on YouTube. Shot by Qasquiat, the visual finds the Philly rapper spitting bars everywhere from a bodega to a sneaker store to a dimly lit hallway.
For the frenetic, L-produced track, which he has released through Tidal, Uzi lets loose his customary blend of boasts, using a tight flow to do so. "Yeah, the sun out, so my boys gonna trap today/When you get money, every day like Saturday/Niggas lyin', yeah he stuck with a cappin' face/Niggas rattin', they get hit with the MAC today," Uzi spits on the new song.
Keeping up his momentum, Uzi also let loose clips for his new "Free Uzi" video. The entire thing has yet to be released, but it could be coming at any moment.
These new releases arrive after Uzi repeatedly implied that Generation Now—which is a label he's signed to along with Atlantic Records—is holding him back from dropping new music. For his part, DJ Drama, who co-founded Generation Now with Don Cannon, said the rapper could drop his seemingly long-dormant album, Eternal Atake, any time he wanted.
"Uzi should put out EA [Eternal Atake] tomorrow or any day he wants," Drama wrote. "He has me and [co-CEO Don] Cannon's total support and blessings to drop it."
A source close to Uzi's camp says the song isn't an official release.
Check out snippets of Uzi's new song and video for yourself below.
See Behind-the-Scenes Photos of Lil Uzi Vert at the 2016 XXL Freshman Shoot