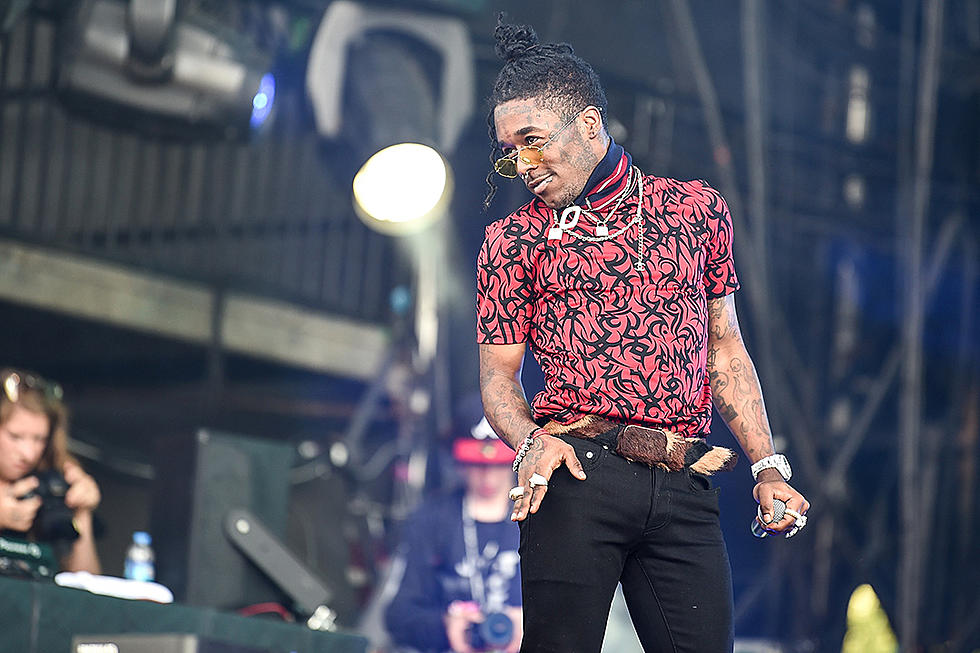 Lil Uzi Vert Previews New Song on Instagram Live
Tabatha Fireman, Getty Images
While he doesn't give the track a title, fans have speculated that it's called "Numb," which is a which features prominently. "Pour me numb, tell her pour me numb/What's a choppa if it ain't got a drum," he croons on the track.
In the video for of Uzi's song-teasing session, we can see the rapper dancing to the sounds of his unreleased tune, which might just have a spot on the former XXL Freshman's forthcoming Eternal Atake project. We'll have to wait for Uzi to name this song and reveal the project's tracklist to know for sure.
Uzi's new song teasing session arrives just about a week after a fan hurled a Bible onto the stage as he performed "XO Tour Llif3." While the situation was undoubtedly an odd one and a motive for the bible-throwing hasn't been revealed, the former XXL Freshman took it in stride, belting out the lyrics to his multi-platinum hit as he clutched onto the bible. That's how you roll with the punches.
Check out a snippet of Uzi's unreleased song for yourself below.
See Behind-the-Scenes Photos of Lil Uzi Vert at the 2016 XXL Freshman Shoot