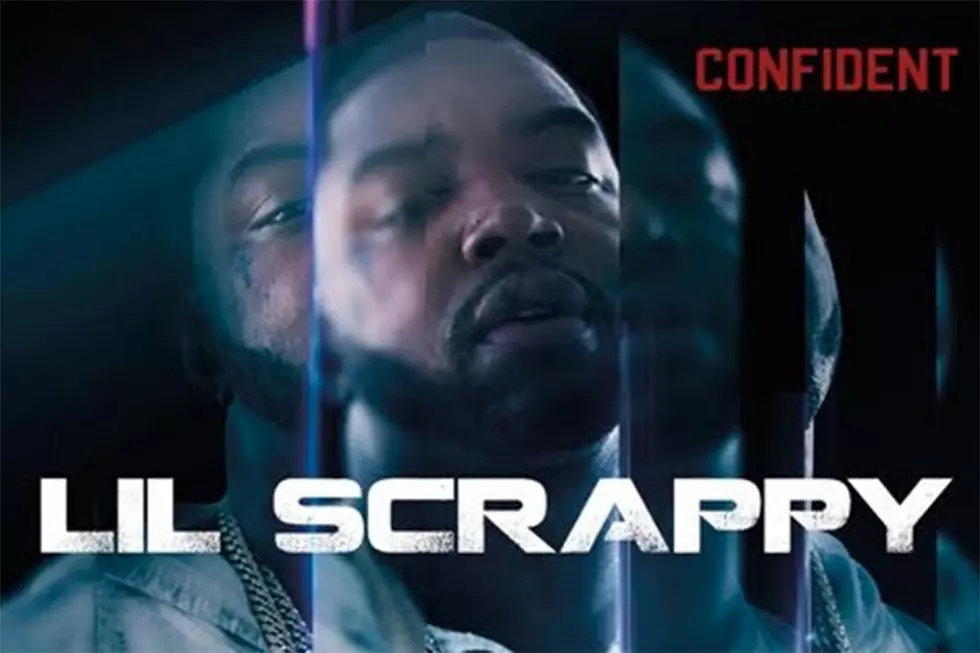 Lil Scrappy Bounces Back From Car Crash With New 'Confident' Project
X-Ray Records
Although Lil Scrappy is currently healing from a nearly fatal car accident that left him practically unconscious and in the hospital, that's not putting a halt on his expansive music career. At the stroke of midnight, on Friday (June 8), the Love & Hip Hop star released his newest full-length project, Confident.
Serving as his first project in nearly six years, the follow-up to 2012's Tha Gru$tle finds Scrappy handling all 12 tracks by himself as there are no guest features. The effort is led by the bass-heavy title track, while other song titles include "Designer," "No More" and "I Know What You Like," to name a few.
Throughout the project, the Atlanta native blends his down South swagger with bravado. "You can hate if you wanna/Got God in my corner/No chip on my shoulder/'Cause nigga it's over," he melodically spits on "Confident."
Currently, Scrapp is recovering from a car crash that took place early Sunday morning (June 3). The  "No Problem" rapper apparently paid a visit to the King of Diamonds strip club in Miami and crashed his vehicle after leaving the venue. In recently released video footage, Scrappy's car is seen driving along the shoulder of an empty road. As the car hits the curb, sparks fly and moments later, he hits a wooden utility pole. The rhymer is currently recovering from his injuries.
Check out the tracklist for Scrappy's Confident and hit play below.
Lil Scrappy's Confident Tracklist
1. "Confident"
2. "Sauce God"
3. "How Can I"
4. "Shake It"
5. "Designer"
6. "I Know What You Like"
7. "Got Me Sayin'"
8. "No More"
9. "Countin' the Money"
10. "Poison"
11. "Use a N***a"
12. "Hated On"
See New Music Releases for June 2018