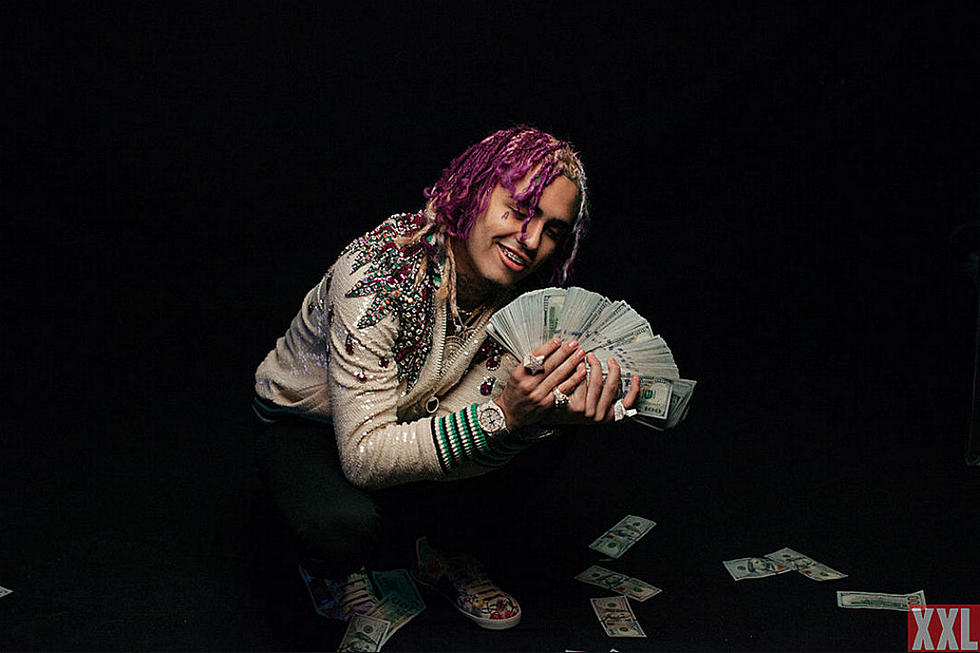 Lil Pump Sets 'Harverd Dropout' Album Release Date
Travis Shinn for XXL
Lil Pump's highly-anticipated follow-up to his debut self-titled mixtape finally has a release date. On Friday (July 27), the 2018 XXL Freshman announced the project would be dropping next month.
Hopping on Twitter, the "Drug Addicts" rapper excitedly shared the rapidly-approaching date, which is special on two fronts. "HARVERD DROPOUT IS DROPPING ON MY BIRTHDAY AUGUST 17 ESSKEEEETITT!" he posted.
Pump's stock has been on the rise. Fans have been waiting on the new project since it was announced months ago. Since then, the South Florida rhymer has put out the singles "Esskeetit" and "Drug Addicts" which features a zany video co-starring Charlie Sheen.
In other Pump-related news, he has also been nominated for a 2018 MTV Video Music Award in the Best New Artist category. On Friday, he reunited with Smokepurpp on the new record "Nephew." The song could be off the joint project the two rappers have been working on.
Last month, Pump teased a new collab tape with Purpp on Instagram noting, "So guys, after I drop this project, I'm dropping a project with my boy Smokepurpp. We about to drop some crazy shit." No more details were given on the joint release.
Check out Lil Pump's tweet announcing the Harverd Dropout album release date below.
47 Hip-Hop Artists Who've Gone Gold in 2018