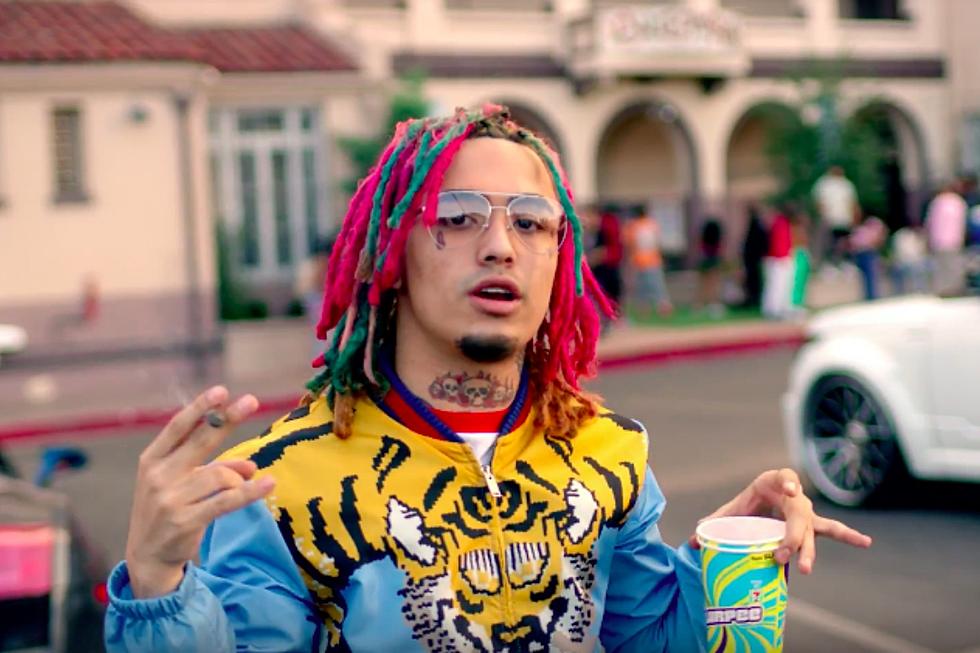 Lil Pump's "Gucci Gang" Is the Shortest Billboard Top 10 Hit Since 1975
Lil Pump via YouTube
Lil Pump has finally cracked his first top 10 hit on the Hot 100 chart with his new record, "Gucci Gang," and it looks like the track didn't need much run-time to creep up the charts. According to Paul Haney of Record Research, the song, which is now No. 7 on the Hot 100 chart, is now the shortest song to crack the top 10 on the chart since 1975, as pointed out by StereoGum.
"Gucci Gang," produced by Gnealz and Big Head, plays at two minutes and four seconds in length, and is the shortest track since Dickie Goodman's "Mr. Jaws," which hit No. 4 on the chart on Oct. 11, 1975. "Mr. Jaws" has a run time of two minutes and three seconds, making it one second shorter than Pump's latest release.
Interestingly enough, Haney also claims that there were a total of 57 hits in the top 10 on the Hot 100 chart between the years of 1958 and 1967 that were under two minutes in length. Since then, only two songs as short as "Gucci Gang" have cracked the top 10—Goodman's "Mr. Jaws" and "Hawaii Five-O" by the Ventures.
Haney also includes an honorable mention for Zay Hilfigerrr and Zayion McCall's viral phenomenon "Juju On That Beat (TZ Anthem)," which hit No. 5 on the Hot 100 back in December 2016. The original clip of the song that took off ran 2:02 in length, though the final version of the song that Atlantic Records released is 2:23. And believe it or not, Zay Hilfigerrr is signed to Tha Lights Global, the same label that counts Lil Pump as a roster member.
Last month, Pump released his self-titled debut album, which had features from the likes of Smokepurpp, Chief Keef, Rick Ross, Gucci Mane and 2 Chainz.
See 21 of Hip-Hop's Biggest First-Week Sales in 2017 (So Far)