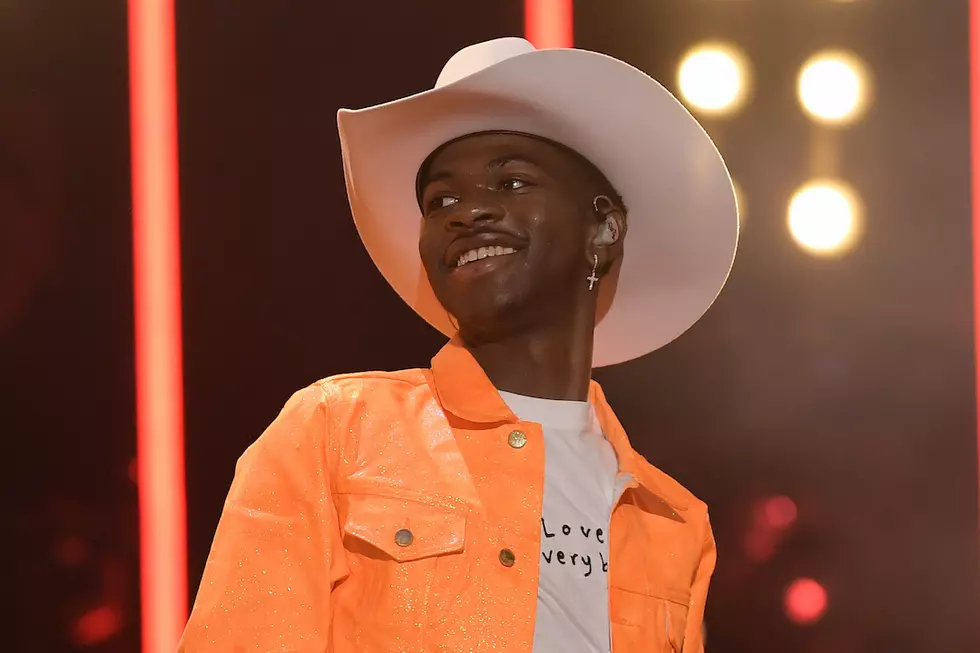 Lil Nas X "Panini": Listen to New Song
Jason Kempin, Getty Images
On Thursday (June 20), the Atlanta rapper, born Montero Lamar Hill, delivered the futuristic visual for the Dot Da Genius and Take a Daytrip-produced track, which will appear on his debut EP, 7.
The song is inspired by the Cartoon Network show Chowder and the character Panini who is a pink cabbit on the show. Nas X's is using Panini to describe fickle fans who loved him when he was a struggling artist but now that he's successful they have turned against him.
"Ayy, Panini, don't you be a meanie/Thought you wanted me to go up/Why you tryna keep me teeny now?/Now they need me, number one on streaming/Oh yeah, you used to love me/So what happened, what's the meaning?" Nas X rhymes on the second verse.
Before releasing the song, Nas X talked with Zane Lowe on Apple's Beats 1 Radio about the catchy tune. The 20-year-old rapper said "Panini" is the first song he recorded in an official studio setup.
"That was for me it was the first song that I did in like a professional studio," he said. "'Old Town Road' wasn't done in a professional studio, that's the thing. It was never even mixed and mastered. Like the song that you hear today, it's not mixed or mastered. That's from the $20 bucks I paid the rough mix. It was crazy, but it's like everything else, like lately in my life. You just like, you know a quick adjust. And you know just get ready to move onto the next step or whatever."
Check out Lil Nas X's new song "Panini" below.
Peep The 26 Hip-Hop Albums You Need To Hear This Summer