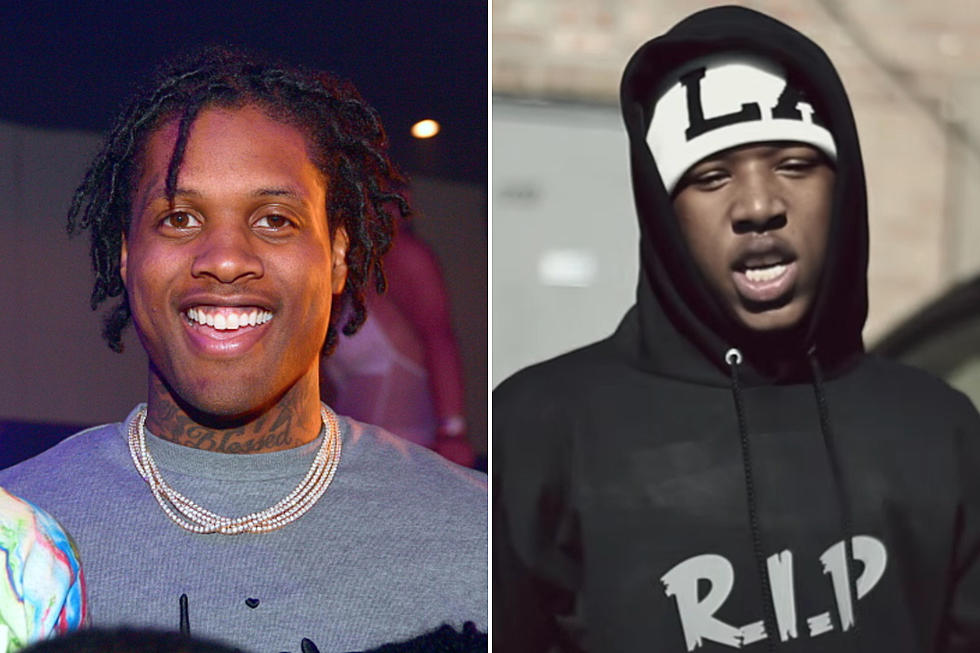 Lil Durk Hints at RondoNumbaNine's Release From Prison This Year
Prince Williams, WireImage/Rio Productions via YouTube
RondoNumbaNine may soon be free. According to recent tweets from Rondo and fellow Chicago rapper Lil Durk, the former drill phenom born Clint Massey is apparently working to appeal a 39-year prison sentence. Durk thinks Rondo could be released before the end of the year.
Rondo, an affiliate of Durk's imprint OTF during drill's early years, was charged in 2014 with murdering a taxi driver. He was 17 years old at the time. In 2016, after Rondo turned 19, the rapper was convicted and sentenced by a Cook County judge to 39 years in prison. He's not scheduled to be eligible for parole until 2053, according to the Illinois Department of Corrections website. The rapper is currently doing his time at the Menard Correctional Center in Illinois.
Earlier this year, though, Durk told Billboard that he's helping Rondo appeal the decision. "I want to set up a good future for RondoNumbaNine," he said. "We've been back and forth with lawyers on his appeal and it's looking really good. He's going to get out soon."
Durk echoed this confidence in a tweet posted Sunday (June 3), "If I told y'all #9 a be home this year would you believe me !!" The next day, Rondo's account tweeted that Durk helped fund $25,000 in legal fees. "Just spent 25 on a lawyer! add 3 zeros to that, tell Durk he the realist for that <3 told me this shit deeper than rap..." the tweet read. The status of any appeal is unclear.
Durk and Rondo have released several songs together, including "Ride" and the L'A Capone collab, "Brothers." You can read their latest tweets about Rondo's legal battle below.
See 22 Hip-Hop-Related Police Raids