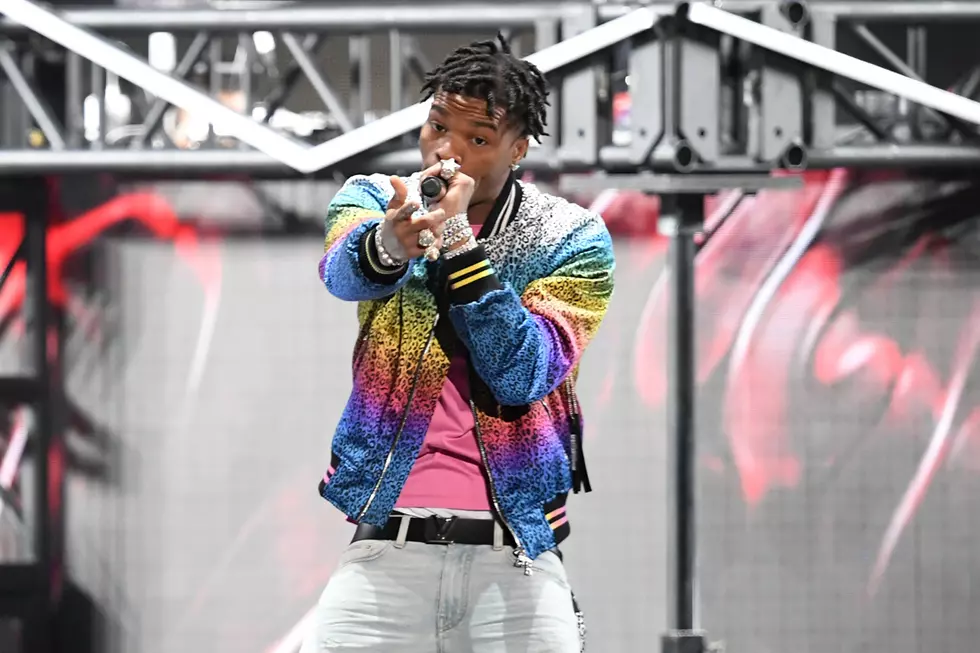 Lil Baby Released From Jail
Kevin Winter, Getty Images
As soon as he walked outside, Lil Baby, whom the Atlanta Journal Constitution confirmed was released from jail after bonding out yesterday, hit up Instagram to post a photo of his freedom and vent his thoughts about the police he feels are commendable and the ones he thinks are not.
"Fuck The Police Who Be On That Bullshit," Lil Baby said in his caption. "Shoutout To The Ones Who Get You Thru The Process ASAP ..... 💨"
As we mentioned up top, news of Lil Baby's arrest first spread around the internet after video of the rapper laying face down in the middle of the street with his hands behind his back surfaced online. At the time, details were scarce, but eventually, it was reported that he was arrested for reckless driving, eluding police and failure to signal. His bond amount isn't known.
While an arrest is never fun, Quality Control CEO Pierre "P" Thomas seemingly asserts that Lil Baby, a person Future once referred to as one of the G.O.A.T's of trap music right now, will be straight. Right before the rapper was released, Pee posted an IG story that seemed to be dedicated to the rapper.
"👶🏾 Good," P said in his Instagram story.
Check out Lil Baby's message for the police after he was released from jail below. See a news story about the rapper's arrest and subsequent release beneath that.
See 22 Hip-Hop-Related Police Raids