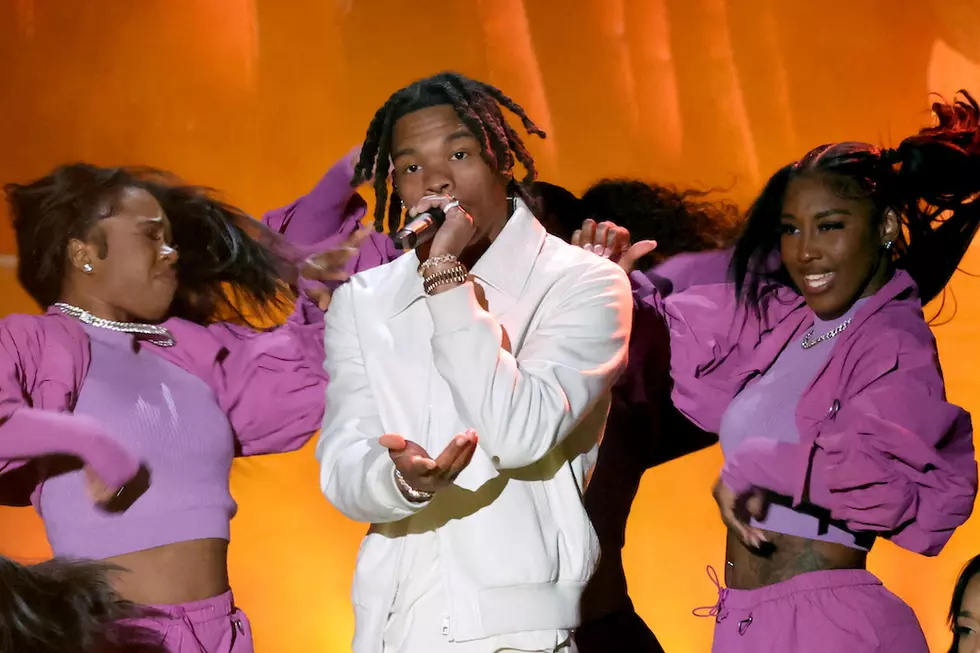 Lil Baby Performs 'California Breeze' at 2023 Nickelodeon Kids' Choice Awards, Fans Say Song Is Inappropriate for Children
Monica Schipper/Getty Images
Lil Baby became a trending topic on Twitter last night following his performance of "California Breeze" at the 2023 Nickelodeon Kids' Choice Awards.
On Saturday (March 4), Lil Baby performed his It's Only Me track "California Breeze" at the 2023 Kids' Choice Awards. Although the Atlanta rhymer rapped a sanitized version of the song, it still left fans wondering why was Lil Baby performing a song filled with sexually explicit lyrics in front of children.
"Lil Baby performing at a kids choice awards is like Yo Gotti performing at a back to school tour [tears of joy emoji]," wrote one fan.
Another user tweeted: "lil baby performing at the kids choice awards is wild af."
"Y'all worried about Lil Baby Performing at the Kids choice awards but your kids know every word to Glorilla songs and shit and they are twerking," criticized a third person. "Ijs like the selective outrage ain't none of this music kid appropriate now a days let's be honest!"
"They had Lil Baby perform at the kids choice awards with not a SINGLE SONG HE GOT FOR KIDS [two rolling on the floor laughing emojis]," wrote another fan.
"Lil baby at the kca is funny. Sir dem kids don't know nothing about California breeze," tweeted another person.
In his defense, the kids in the audience appear to be enjoying Lil Baby's performance and not really care what he was rapping about onstage. Nevertheless, a possible reason why the ATL rapper was picked to perform at the Nickelodeon Kids' Choice Awards is because he's the father of two boys, 8-year-old Jason and 4-year-old Loyal, who were also in attendance.
Watch Lil Baby Perform "California Breeze" at the 2023 Nickelodeon Kids' Choice Awards
See 50 Hip-Hop Albums That Share the Same Title as Other Albums