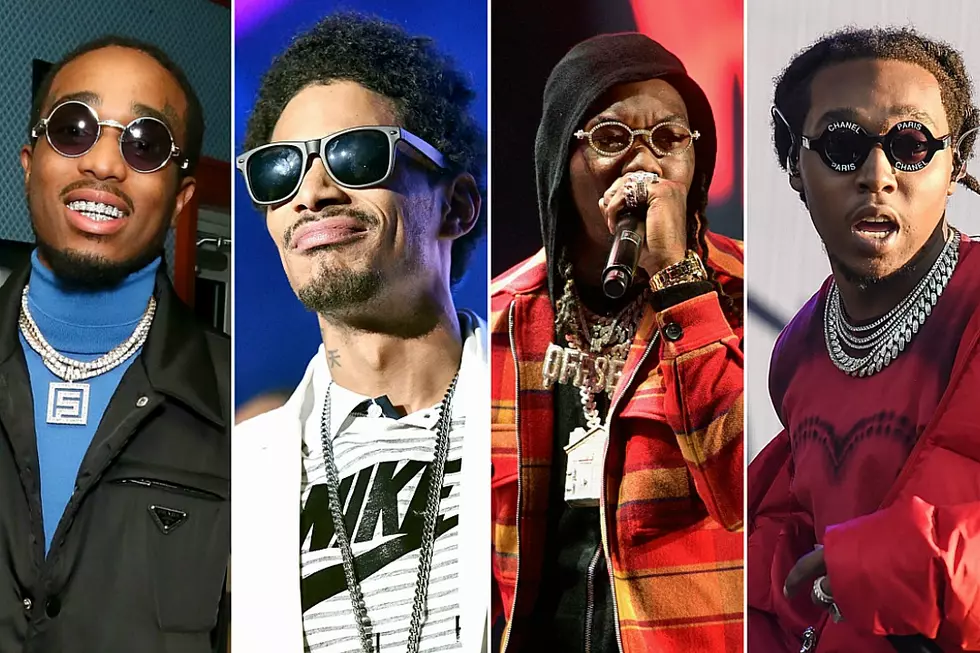 Layzie Bone Calls Out Migos for Claiming to Be Biggest Group Ever
Astrid Stawiarz / Scott Dudelson / Matt Winkelmeyer / Tabatha Fireman , Getty Images (4)
Over the weekend (Dec. 16), Layzie Bone hopped on Instagram to respond to the Peach State rap trio in a post with a screenshot of the quote in question. Clearly, the "Crossroads" rapper has a different opinion.
"Migo's the biggest rap group ever???" Layzie wrote in his caption. "These Lil niggaz got the rap game fucked up. I accept that challenge. Nah homies y'all niggaz Lil niggaz compared to Bone Thugs N Harmony. @migos @offsetyrn @quavohuncho @yrntakeoff."
The Cleveland native caught XXL's video in which Offset claims that he, Quavo and Takeoff are "the biggest group in the world" to have ever existed. Obviously, Layzie Bone believes his legendary crew stand above the Atlanta rappers.
As we mentioned up top, it was a quote from Migos' Winter 2018 XXL Magazine cover story that spurred Layzie Bone's comments. "We the biggest group in the world to ever exist," Offset told XXL in the aforementioned cover story. "'Cause we can do individual and we can go as a group."
As the conversation continues, Offset said that he wouldn't put them "on top" because he likes to be doubted. In fact, he feels like people are sleeping on him right now.
The cover story took place across several months from the end of the summer to the top of the winter. For the shoot, Migos dropped in for a metallic, high-end fashion clad photoshoot in Manhattan back in August right before their Aubrey and the Three Migos tour stop at Madison Square Garden with Drake, and picked up again in November during the tour's tail end in Miami.
Read Layzie Bone's response to Offset's comments for yourself below. See Offset's initial comments in the video beneath that.
See Photos of Migos' Different Looks Over the Years