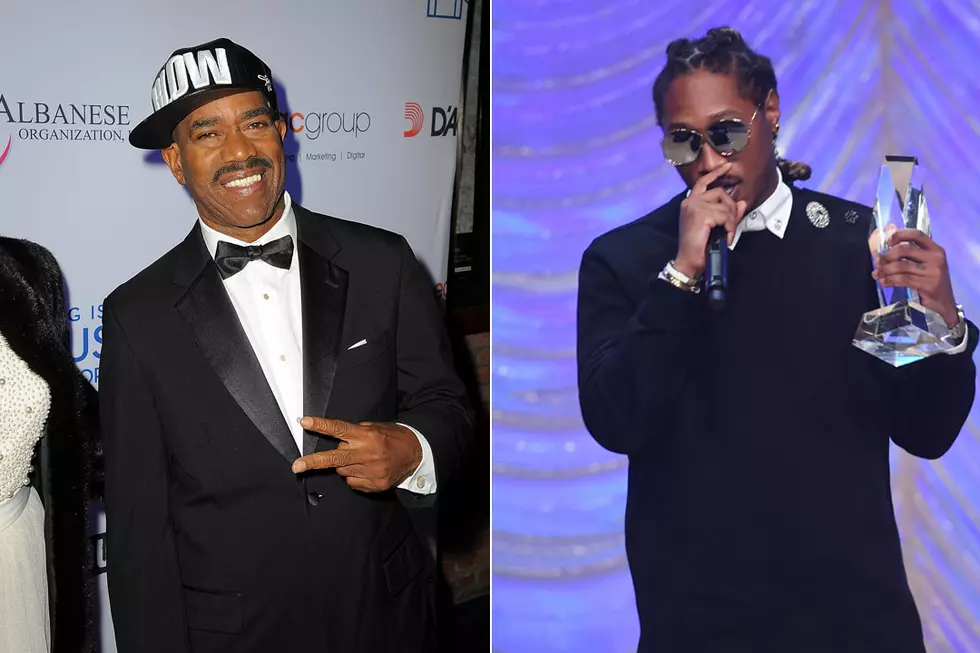 Kurtis Blow Believes Future Should Get More Respect
Chance Yeh / Paras Griffin, Getty Images (2)
As a platinum-selling rap star, Future   is an artist who gets a ton of respect. According to Kurtis Blow, though, he still hasn't gotten quite enough.
Speaking with fans during an impromptu Reddit AMA session yesterday (May 16), Blow, who is a certified rap game pioneer, let loose a few of his opinions about contemporary hip-hop. After listing Kendrick Lamar as his favorite new school rapper, Blow called Hendrix an artist that hasn't gotten his due.
"I'd say Future should get more respect than he does," he wrote in reply to a Redditor. "He's an incredible rapper that doesn't get the credit he deserves. Maybe even David Banner, whose activism doesn't get enough attention."
Blow's comments are probably music to the ears of folks who believe the old school doesn't show enough respect to the new. In his career, Hendrix has turned out hit after hit, and at his best, he creates music that evokes images of the grimiest traps imaginable.
On the David Banner end of things, the Mississippi-bred rapper has frequently used his platform to speak out against the injustices in the U.S. Here's to respecting Future, which is definitely a good move.
Elsewhere in the AMA session, Blow says he's happy with how far hip-hop's been able to come as a culture. "I am actually proud to be in hip-hop," he wrote. "It is the #1 genre in the world. 25% of all music streamed is hip-hop, and everyone involved should get the credit and the props, and my hat goes off to everyone involved who made it the success it is today."
Check Out the 2018 Hip-Hop Music Festivals You Need to See