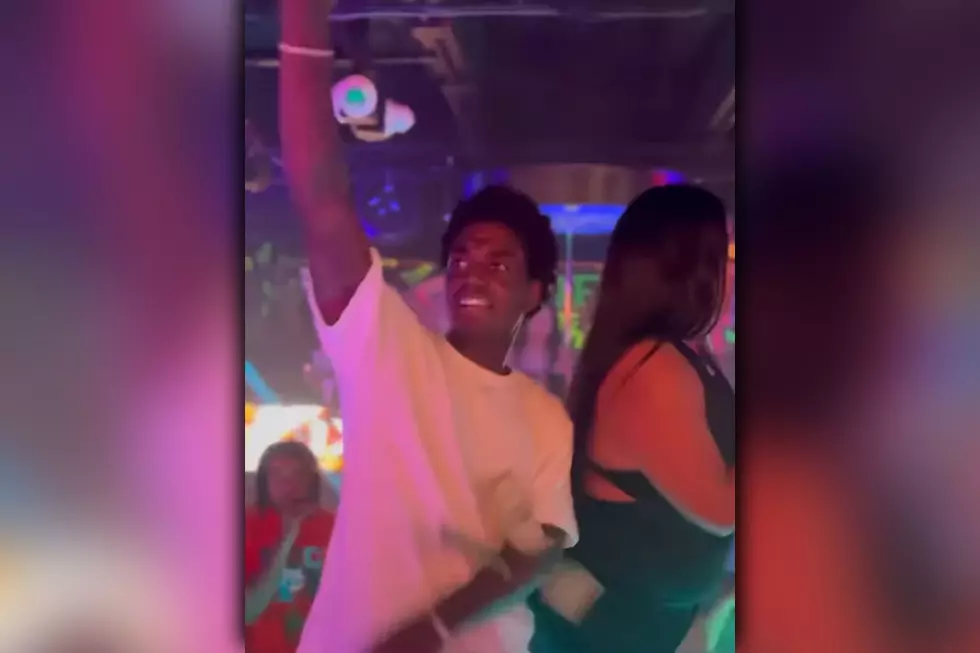 Kodak Black Hits Miami Strip Club After Being Released From Jail on Bond – Watch
2Cool2Blog/Instagram
Kodak Black hit a strip club in Miami last night after being released from jail on bond.
Kodak Black Hits the Strip Club
On Tuesday (June 27), 2Cool2Blog posted a video on their Instagram page of Kodak Black at an unidentified strip club in Miami following being freed from a South Florida jail after paying off a $250,000 bond Monday night (June 26). In the footage, Yak seemingly recites the lyrics to his 2014 hit single, "Skrilla," with a few bystanders. He also shows off some impressive dance moves while standing beside a few ladies.
Yak's appearance at the strip club might be a total shock, considering the "Love & War" rapper's current legal issues. On Monday, Kodak Black turned himself in at Broward County Sheriff's Office in Oakland Park, Fla., after a warrant was issued for his arrest. The "ZEZE" rapper got in trouble with the law after failing to attend a mandatory drug screening. An hour after turning himself in, Kodak was released.
Is Kodak Black Still in Trouble With the Law?
The "No Flockin" rapper is currently involved in a drug trafficking case. Last July, Kodak Black was arrested after police reportedly found over 30 Oxycodone pills and $75,000 in cash on him at a traffic stop. The next day, Kodak Black made bail. However, the trouble didn't end there. This February, a warrant was made for his arrest after he failed a drug screening. Instead of being put behind bars, the rapper was ordered to attend drug rehab for 30 days and take mandatory drug tests. Another warrant was issued for his arrest earlier this month when he failed to show up for a drug screening, prompting his arrest on Monday.
Watch Kodak Black Hit the Strip Club After Being Released From Jail on Bond Below
See 44 of the Longest Prison Bids in Hip-Hop History
C-Murder, Max B, B.G. and more.