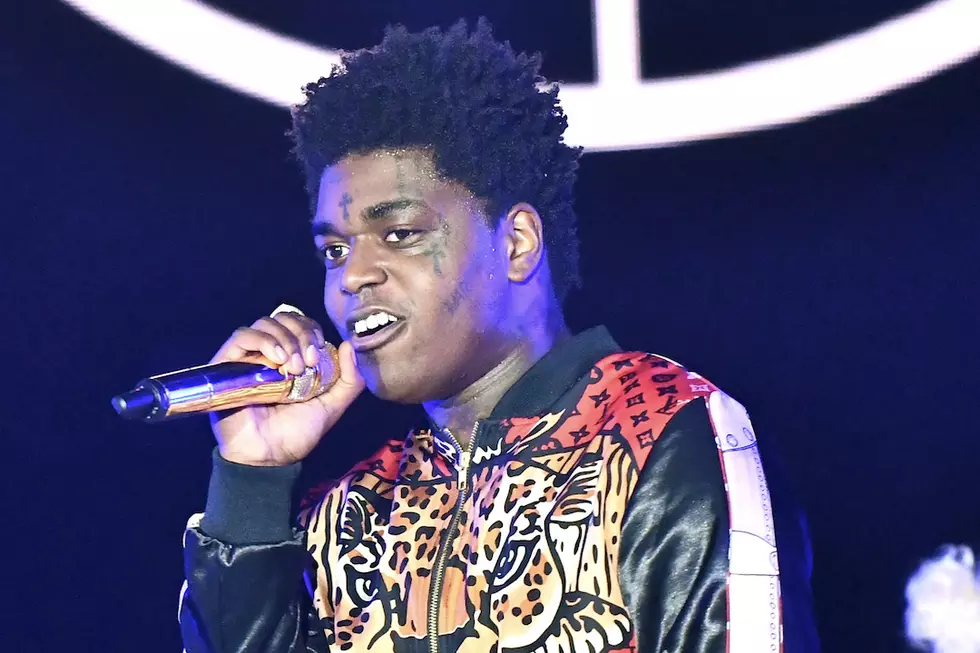 Kodak Black's Criminal Sexual Conduct Trial Delayed
Scott Dudelson, Getty Images
The trial has been delayed because a judge for the case has granted a continuance to Kodak Black's legal team. In law, "continuance" is shorthand for a delay or postponement. There's no precise word on when the trial will start, but back in December, it was said that it would begin this month.
Kodak Black's criminal sexual conduct case began to take shape nearly three years ago. In November of 2016, Kodak was extradited from a Florida jail (where he was serving a sentence for misdemeanor weed charges) to a South Carolina jail after a South Carolina high school student alleged she was raped by the Florida rapper. According to court documents, the alleged victim claims she was pinned down, bitten and raped by Kodak in a hotel in Florence, S.C. in February of 2016. The incident allegedly took place after his show.
The young woman reported the alleged incident to her high school resource officer shortly afterward the purported encounter. When investigators ran the DNA recovered from her neck through the national database, it matched Kodak's profile that was already on file from the case in Florida, and he was officially charged with criminal sexual contact in the first degree.
Just last month, Kodak was reportedly denied entry into Canada ahead of a scheduled performance and was forced to postpone the show. Though the reason he was blocked at the border wasn't made clear, it could stem from his various legal troubles over the years.
If convicted of the criminal sexual conduct charge, Kodak Black faces up to 30 years in state prison.
XXL has reached out to both Kodak's attorneys and reps from Atlantic for comment.
See Behind-the-Scenes With Kodak Black at 2016 XXL Freshman Class Cover Shoot