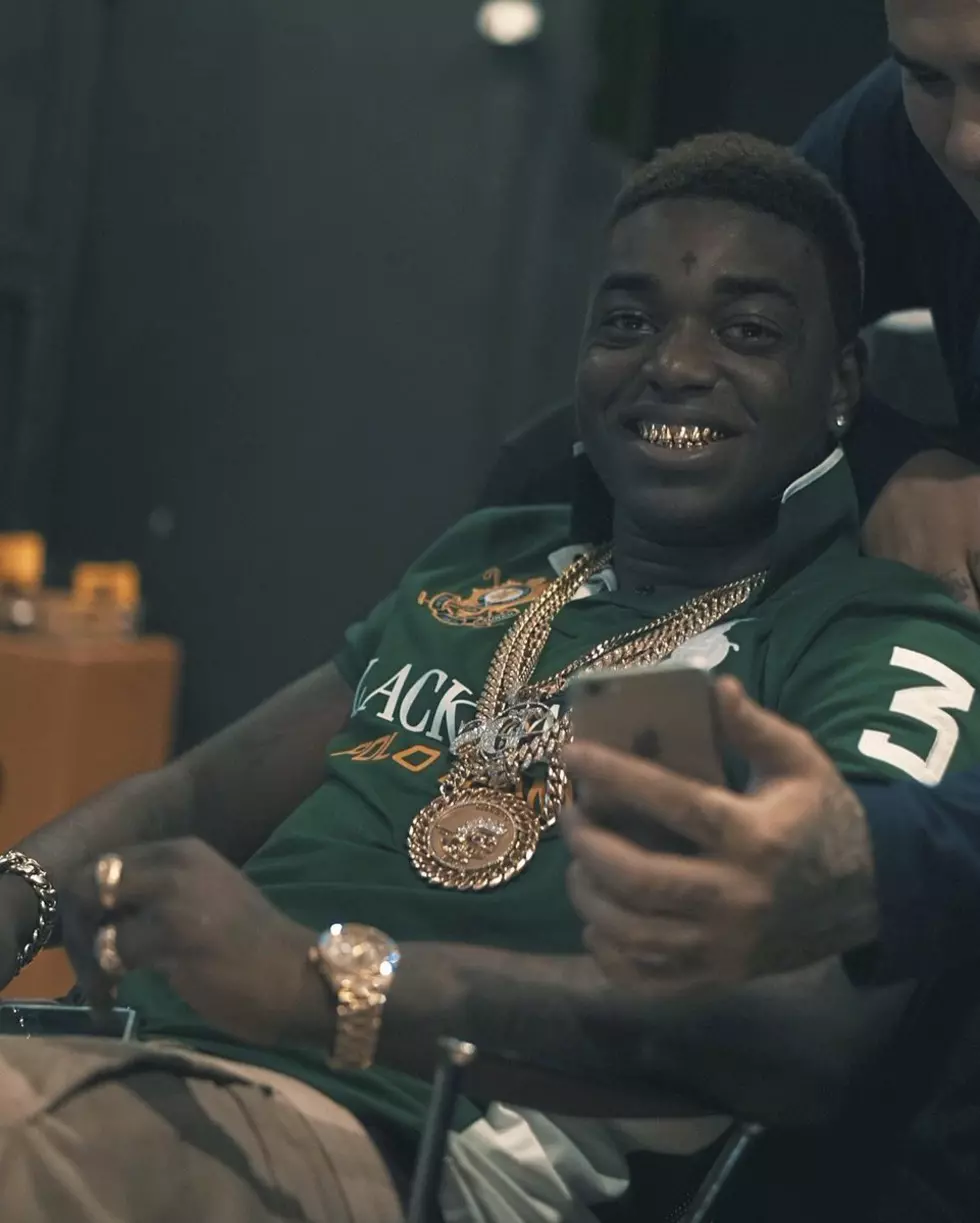 Kodak Black Released From Jail
20k Visuals
Atlantic Records has sent XXL a statement on Kodak's release from jail: "We are very happy to have Kodak Black home. He is so thankful for all of the support he has received and is looking forward to recording new music for his fans and complying with the terms of his probation."
Kodak Black was released from jail this morning after serving 97 days of his 364-day sentence, XXL has learned. A representative at the Broward County Sheriff's Office confirmed to XXL that Kodak, born Dieuson Octave, was set free from the Broward County Jail Monday morning (June 5) at 8:45 a.m EST. He hopped on Instagram Live shortly after getting out.
Earlier this year, the 19-year-old Florida rap star was sentenced to a year in jail for violating his house arrest. But the judge cut him a deal: if Kodak was able to complete a 30-day life skills course behind bars, his sentence would be reduced to 180 days, and with time served already counting towards that sentence, it meant he would be released once he finished the course. According to TMZ, the voluntary course covered domestic violence, financial management, parenting, problem solving and and self-control.
Kodak's official debut album Painting Pictures is one of the best LPs of the year so far, and though we haven't heard any new music from him since the album dropped in March, you can hear two new features from Project Baby on Jack Boy's latest mixtape New Jack City. Plus, peep this playlist we made of the best Kodak tracks that never appeared on any of his official projects.
Kodak is now once again on house arrest for another year. He'll need permission from his probation officer and a judge if he wants to travel anywhere for work, even within Florida.
While he was locked up, his team was building him a studio in his crib, and we hear it's crazy.
XXL has reached out to Kodak's team for comment.
Fans React to Kodak Black Getting Out of Jail